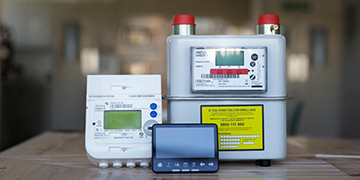 Well I had the latest version 2 smart meter installed in October (8 weeks ago)but was not left a manual nor is there an online version (only for version 1). Whilst daily usage is being communicated to the portable device that you plug into a wall socket it seems that my account is only picking up the electricity readings and not the gas. So the question is 'how do I manually read the smart meter for gas?

Best answer by Beth_OVO 4 December 2018, 11:31
Updated on 26/02/2021: see this S2 smart meter guide for all the info on Honeywell, Aclara and Flonidan S2 smart meters. 
Not got an OVO S2 smart meter fitted yet? Here's the S2 smart meter booking platform. You will need your account number, which you can confirm on your online account. If you're not yet an OVO member, check out our plans and sign up online here. 
How to take a reading from your SMETS2 smart meter: 
To take an electricity reading:
Press A - 'TOU rate 1' will be the electricity reading. If you have an economy 7 meter, 'TOU rate 2' will show the rate 2 reading.

To take a gas reading:.
The gas meter has the buttons A, B and C. (C is the options and A & B are to scroll through). When you wake up the meter it should automatically default to the reading screen.

NB: Some meters haven't got the buttons labelled, if that's the case, A is the top button B is the bottom.

Most of the information on the meter screens are for our use, but here's the screens you can get useful information from:
Screen 1 - Readings, current tariff price, standing charge, export reads, meter mode
Screen 2 - date, time, MPAN/MPRN
Screen 5 - Meter signal strength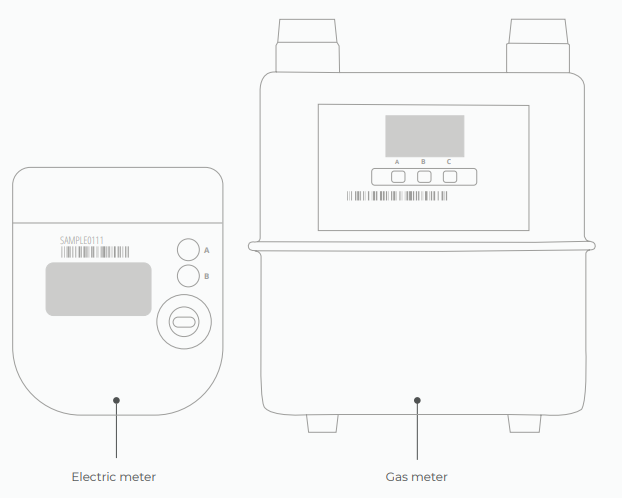 How to diagnose communication issues with your SMETS2 smart meter:
If your In-Home Display (IHD) is only showing the electricity, then there could be a communication issue with your gas smart meter.

If the gas meter is connected to the communication hub (this is at the top of the meter) it will have the word HAN (which stands for Home Area Network) on it, there will also be a signal bar to show the HAN signal strength.

If there's WAN (Wider Area Network) and HAN coverage the WAN and HAN lights will flash every 5 seconds. If the meter is searching for a signal, the lights will flash every 3 seconds, if there's no signal at all the lights will flash every 1 second or they won't flash at all.

If you suspect the meter isn't communicating with us, see this topic to diagnose the cause and what to do.
View original