Hi there,
I would like to know if and how I can change my direct debit date?
Thank you.
Best answer by Lucy_OVO 25 August 2017, 18:35
Updated on 13/07/21 by Jess_OVO
Great question - of course you can change your Direct Debit date! The easiest way to do this is via your online account or OVO app (download for Android or iOS). 
Check out the 'Payments' page - you can change your payment date by clicking on the 'Change Direct Debit date' button -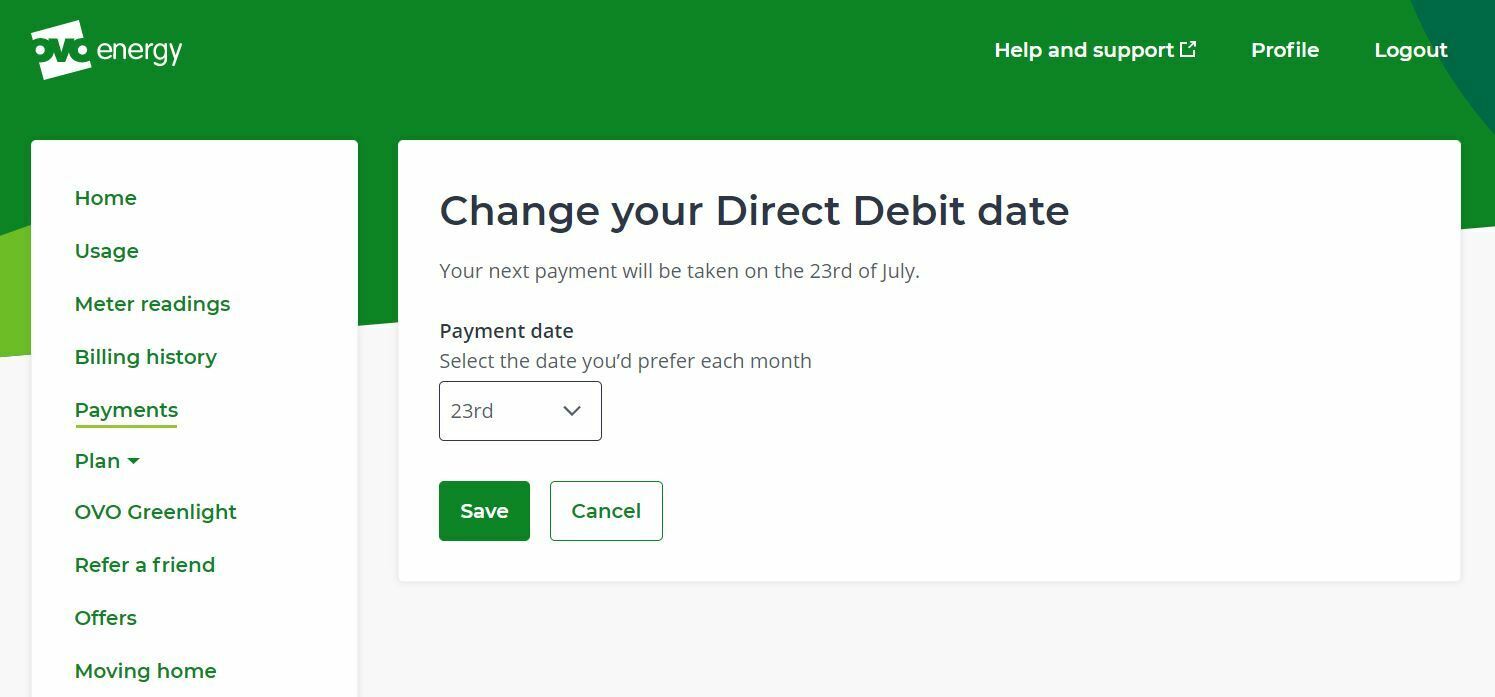 If the payment is due in the next 5 days, the change won't apply until next month.
You can find out more about Direct Debits on our FAQs.
View original