Updated on 01/03/22 by Jess_OVO
If you're an OVO member on a fixed plan, you'll pay for your energy by a Direct Debit, a month in advance. This payment method is also recommended for members on a variable plan as it's the easiest way to manage your payments and spread the cost of your energy throughout the year.
If you're joining OVO from another supplier and go for a fixed plan, your Direct Debit is set up before you switch. The initial amount you pay will be calculated based on the usage information you submitted when applying for a quote and the unit rates which are guaranteed for the length of your plan. If you've moved in to an house we supply, we might also use previous usage data for your new home to help suggest a suitable starting figure. Either way this initial Direct Debit amount isn't fixed, even if your price per unit won't increase on your current plan. 
As the amount you use may change, we'll regularly check that the payment amount is enough to cover your ongoing energy costs and leave you with a clear balance at the end of your plan. 
Check out our Direct Debit "check in" process here or watch the video below for more info -

 
You can check your current Direct Debit amount and adjust this if needed on the 'Payments' page of your online account or OVO app (download for Android or iOS) -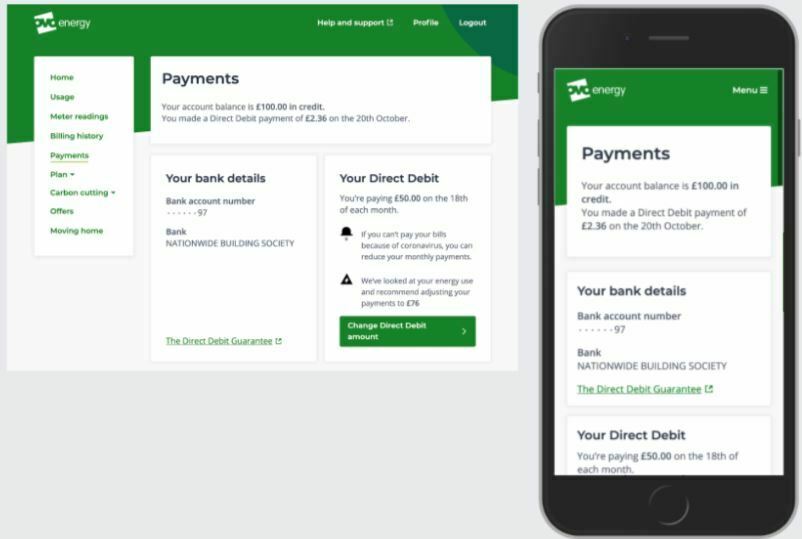 There's also some really helpful advice here in understanding the calculation we carry out when checking your Direct Debit amount -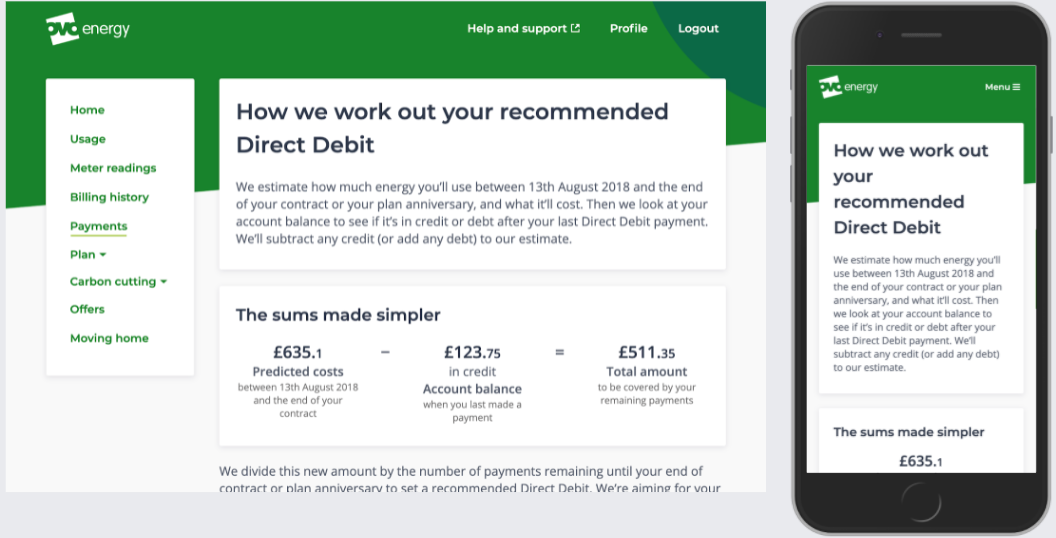 Is there any support available if I'm struggling to pay for my energy?
There is help available if you're struggling to pay your energy bills – both from us here at OVO Energy and from government schemes and charities as well.  There are many ways we can help – such as setting up a payment plan for you, which spreads the cost of your energy to make it more manageable. If you want to find out about payment plans, you can request one online here – we'll take you through what you need to do, and ask you for some details. Our dedicated team is also specially trained to support you. They can make sure you're receiving any financial assistance from the government that you're eligible for, and take you through payment support schemes that are available. 
You can find out more about these schemes and where to seek free, independent advice right here.
How easy do you find your Direct Debit calculations?
Got it sussed or still got questions? - Comment below, we'd love to hear how we can improve our Direct Debit process!