So I had a smart meter installed on Wednesday. Now it's Saturday and it's jumped from £0 to over £90!!!

There is no way this can be right as that's almost my direct debit amount and I've never had issues with dramatic under payments.

Energy consumption over the last 3 days hasn't been higher than normal, if anything it's been lower!

The gas reading seems accurate but the electric usage is way too high!

Any suggestions as to what may be causing this?
Best answer by Transparent 16 March 2019, 18:06
Updated on 26/05/21 by Jess_OVO
Hi @natmorrison1989 This is quite normal.

If it's a second generation smart meter, the explanation below (taken from another topic I've written here) outlines why:
After three days (from the installation), my In-Home Display (IHD) suddenly started displaying real data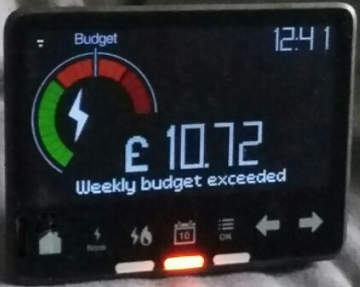 ... but the figures bore little resemblance to the actual energy used.

This is all quite normal. There is a lot of work which continues in the background once the on-site installation is complete.

Not only will DCC be testing and tuning the encrypted communication links, but OVO will be installing your actual tariff data. This is held in the master electricity meter and is only required for you to view readings on the IHD. The actual usage figures are calculated separately by OVO as part of their billing process.

It can take several weeks before the entire process is completed. Only then will your IHD reflect the same information visible on your online account.

If there are any discrepancies in billed usage in the meantime, these will get automatically corrected because the actual meter readings are cumulative.
The advice in this comment relates to newly installed S2 meters. If your meters were installed over 6 weeks ago and the IHD is still showing higher than usual usage check out this topic for more advice on what might be causing this.
View original