Updated on 22/11/22 by Emmanuelle_OVO
Your guide to setting up an account after a home move
Just moved home? Welcome to the new pad! 
Finding out the current energy supplier
So it might not be the first thing on your to-do list when you're packing up and moving into a new place - but before you make a start on the unpacking it's always best to find out who's supplying the energy. You might have found out that's us through the letting agency or previous homeowners. Or you might see a nice 'Welcome' letter from OVO waiting for you when you move in. But if you're not quite sure and want to get a head start on finding out, use this online tool to find out your gas supplier.
To find out who supplies your electricity will depend on who is your Distribution Network Operator (DNO). You can locate who your DNO is using this map -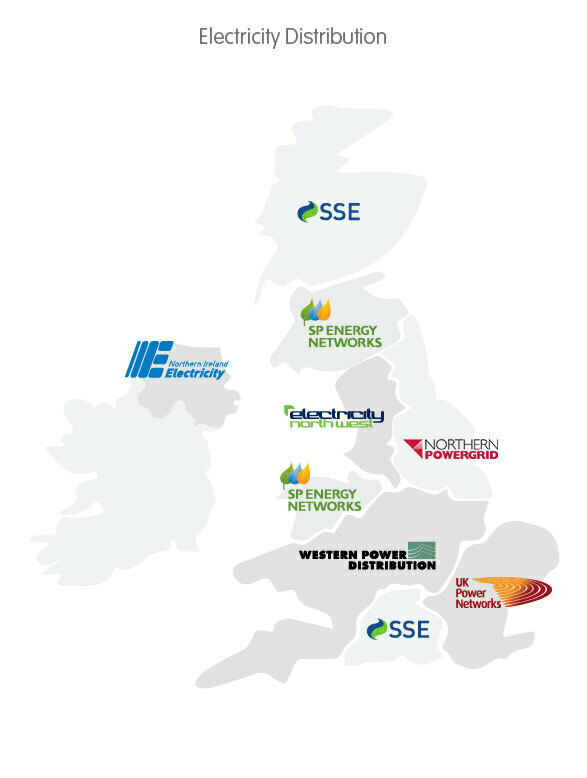 And then find out your supplier using the online tool provided by your local DNO below:
Taking opening meter readings
Before contacting the current energy supplier of your new home, you'll need to find out the meter reading on the day you moved in. We'd advise making a check of the meters one of the first things on your moving in checklist, that's right even before getting started on unpacking.
Your landlord or the previous homeowner should let you know where to find the meters. As the meter locations can vary wildly from home to home; a cobwebby cupboard under the stairs to a meter box attached to an exterior wall, it's best to ask if you're not sure to avoid a game of find-the-meter.
Even if you find there's a smart meter installed it's always worth taking the reading manually, just in case. Having an accurate reading from the date you took on responsibility avoids the chance you'll be charged for energy used before you moved in. Even better if you're able to take a photo of the meter. Need any help taking a reading from your smart meter? Check out this guide to reading an OVO installed smart meter, or this guide to reading an L+G meter (got another smart meter installed? Comment below and we'll help you figure it out).
Researching the best plan
As you're not tied to the supplier that supplies the property when you first moved in, it might be worth checking the current plans on offer by all suppliers to help you decide which is the best option for you. 
You can check the current plans available with OVO here. As you've just moved in you might not have accurate annual consumption figures so it's worth bearing in mind we'd use the average consumption figures for your type of property when calculating the recommended Direct Debit amount. You can find out the exact annual consumption figures your quote is based on by clicking on each fuel under the 'Tariff Information Label'. When checking the plans offered by other suppliers, we'd recommend using the same consumption figures to enable you to make a fair comparison of what's on offer.
Setting up an OVO account
Decided to fix in to an OVO plan or switch to another supplier? Either way we'll need to set you up an OVO account. 
Even if you're planning a next day switch, setting up an account with OVO can help the switch progress smoothly and be sure you'll receive an accurate statement covering the time between your move-in and your switch away.
If your new home is supplied by OVO, you can call our Support Team on 0330 303 5063, we're open Monday- Friday 9am to 5pm. Or, if you'd prefer to do it all online you can sign up here. 
Once you put in your new address details the website will recognise we already supply your new home and give you a quote based on the usage figures we have for the property. 
Managing your account online
Once you've received that 'Welcome' pack, head on over here to log in to your sparkling new OVO online account. The same great online features are also available on the OVO app (download for Android or iOS).
First things first, you'll need to request a password reset email, you can do this by clicking 'first time logging in'. You should then receive an email to your registered email address (don't forget to check that pesky junk folder). Click on the link in the email to get a password setup - be quick though the link will expire in 30 minutes.
Password set? You're in.
You might want to head on over to the 'Meter Reading' menu option first,
This will allow you to check the last reading we received from your smart meter (if you've got one) or register the opening meter reading if required.
There's plenty of great actions you can now take yourself online, from checking your payments and usage to reviewing the details of your plan. 
Need more help finding your way around? - Check out our great online account tutorial collection.
Need any extra help?
We're hoping we've pretty much covered the basics in terms of getting set-up. Got any more questions on getting to grips with your new account? You've come to the best place.
Check out this guide on how to use this community to get the help and support you might need, we're always happy to help, Just sorry we can't help unpack!