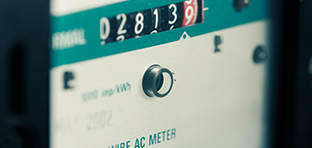 If your opening meter reading is incorrect, this could mean you're paying too much in your final bill. This can happen if an opening meter reading isn't provided and an estimate is used, or the energy industry modifies the reading given.

As the opening meter reading is shared between the old supplier and the new for billing, to get this amended it needs to be approved by both.

The process for doing this is as follows:
- Take two meter readings two weeks apart
- Use these to calculate what the opening meter reading should have been
- If there's a significant enough difference between the reading used and our new proposal, a dispute can go ahead
- Send proposal off to the other supplier for approval
- Once they've responded, we can amend official reading and rebill
- This process can take up to 12 weeks

If you're going through a read dispute, we won't produce a bill until the process is complete. Your Direct Debit will continue, which will build up some credit in your account to cover the bill. Once the dispute is over, your billing will resume a monthly cycle.

Has anyone had to go through this before? Anyone in the process of a read dispute now and need help? Comment below or find more info here..