Hi any ideas on how to get a response from OVO here? They emailed me on 22 Aug saying they will increase my direct debit from £ 125 to….. £ 380!
Some investigation revealed this alarming increase appears to be caused by an OVO error. The electricity meter reading history page on the website shows a reading of 79927 marked "Manual" on 9 July. No meter reader attended the house. We don't have a smart meter. This meter reading is incorrect. See attached image.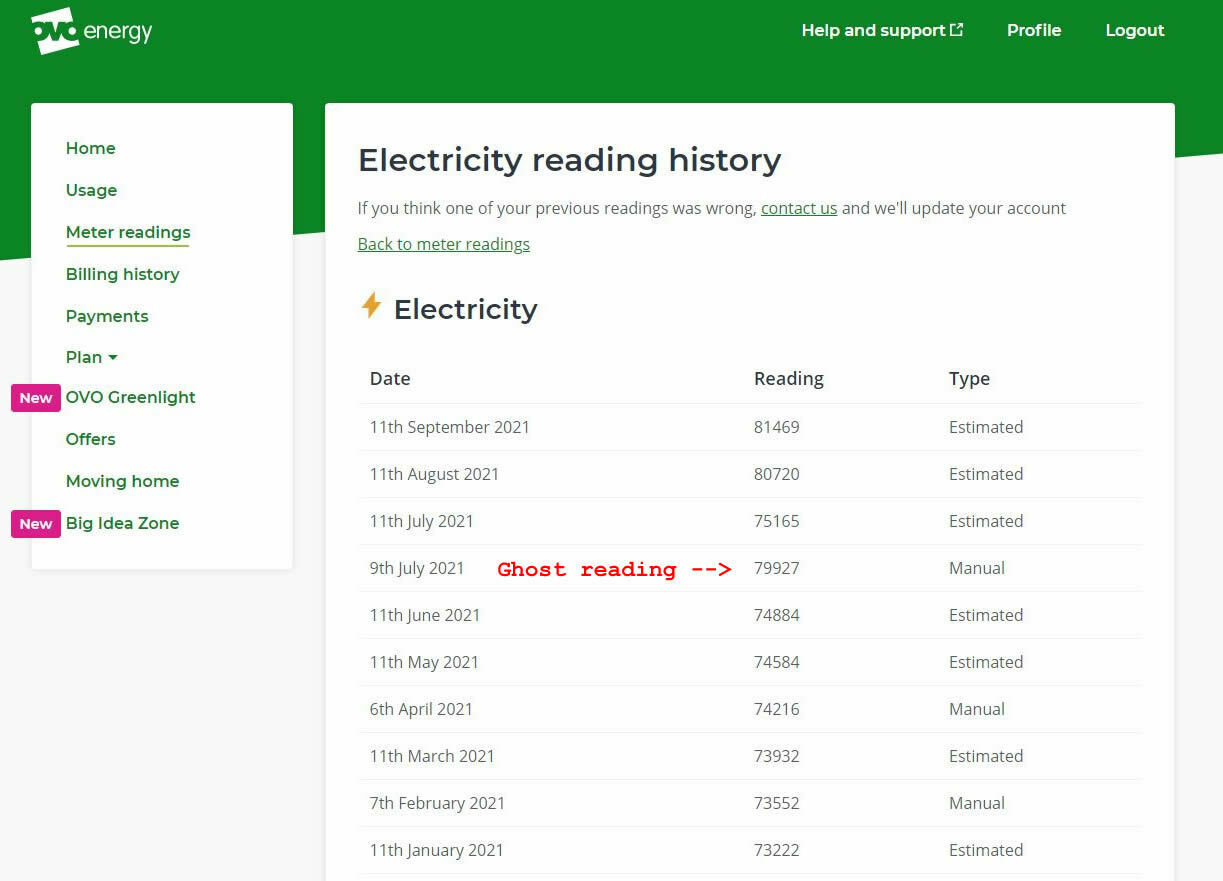 My electricity reading was actually 75313.
I emailed hello@ovoenergy.com and they asked for a meter photo which I sent. I got a reply to that saying "I am writing to tell you I have submitted your Electric meter read and it was successful. You will also see these readings on your online account and the balance will be up to date in 24 hours." Regrettably that did not happen and a large direct debit was taken. This was reversed by my bank, so no issues there.
Latest on this is that I emailed a reply with a request to remove the ghost reading on 21 Sept and no reply received. We're approaching another month when the same thing is going to happen - OVO will take the wrong amount again and I am going to get it reversed.
How can I get this mistake corrected?