Updated on 20/07/23 by Emmanuelle_OVO
SMETS2 Five port smart meters - Your Guide
You're now able to book five terminal/port SMETS2 meter installations via your online account or OVO app (download for Android or iOS), subject to availability. 
What's a five port meter?
A five port meter is an electricity meter with an extra terminal which is usually wired up to alternative heating solutions such as underfloor heating or storage heaters. You can check whether your meter is four or five port by checking the number of wires connected to the bottom of your meter.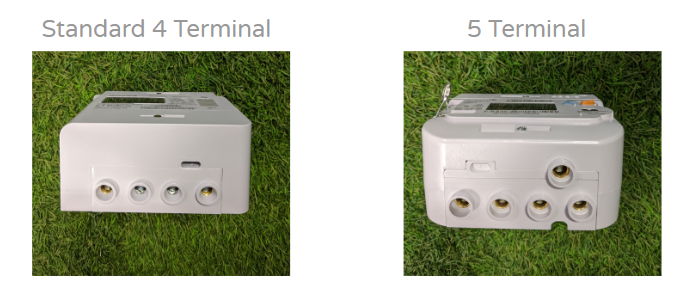 How does the SMETS2 five port meter work?
Five terminal meters are most often used for members on an Economy 7 plan. The fifth terminal is automatically powered on during the off-peak hours of your tariff. 

Technical info here, but for those interested, unlike SMETS1 the time-switch controlling the fifth port isn't decided by the tariff loaded on to the meter and is instead set-up at the point of manufacture. This means the fifth terminal should work properly even if the meters aren't communicating with us. The default off-peak hours loaded on to the meter are 00:00 - 07:00. When the engineer installs your meter they'll also send an 'Electricity Configure Auxiliary Load' request (commonly known as an 'ECAUL') to configure the time-switch on the meter to match the off peak hours for your region. 
 
Troubleshooting issues with a five port S2 meter
If your heating isn't switching on as expected (or at the times expected) following a SMETS2 meter install, it might be due to an issue with this ECAUL configuration process, in which case we may be able to fix things remotely. Reach out to our Support Team to report these issues.
Related Guides