It's important to know how much energy you're using, and we've made it nice and clear to see exactly what you're using and when.
Here's a little guide of what you can see, and how.
Step 1:
Click on the usage option to the left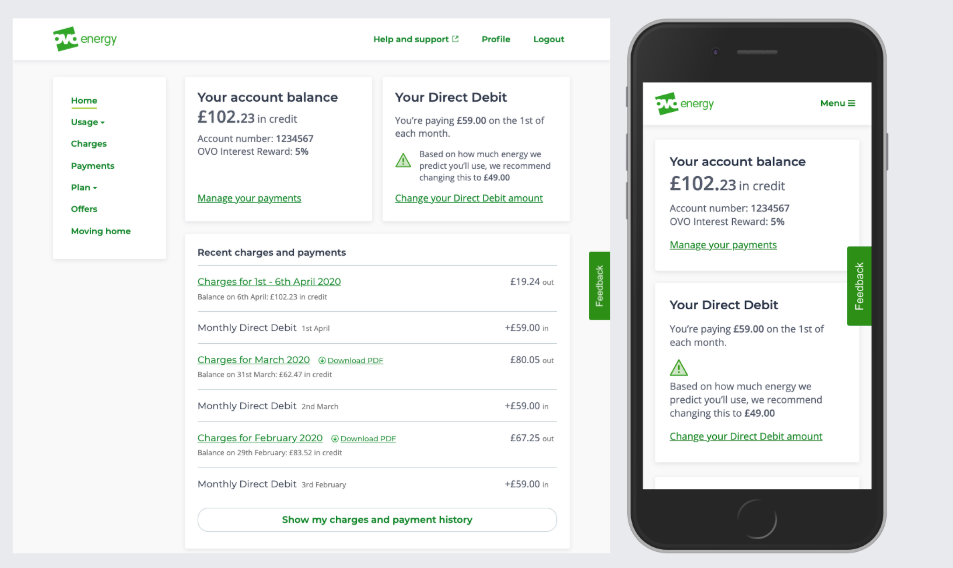 You should see a submenu, where you can choose to view yearly usage, monthly usage, or 'zero in'.
Yearly Usage
Here you'll be greeted with a graph displaying how much has been used:
To compare this with last year, click 'Compare to one year earlier' under the graph. It'll show this: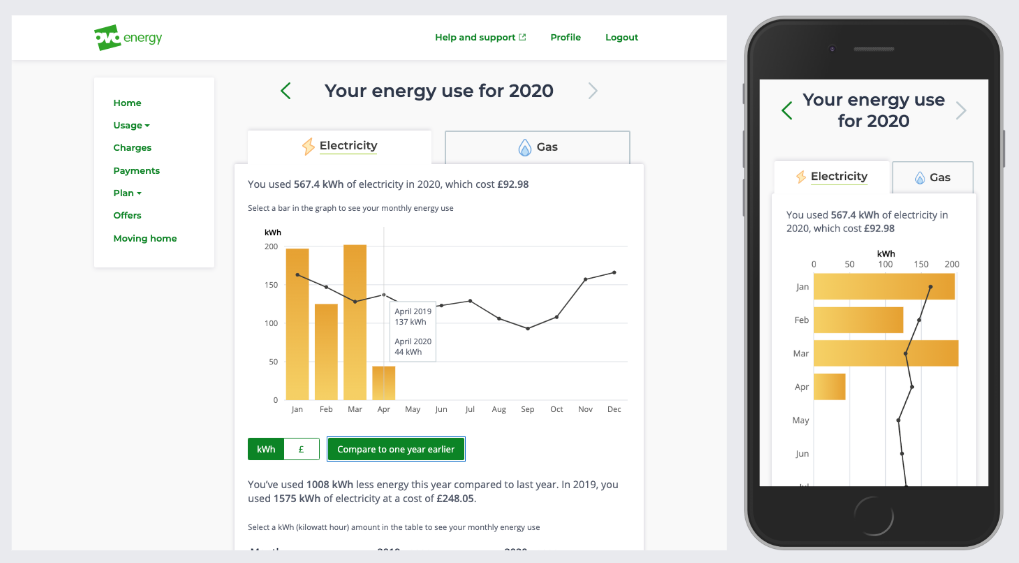 Monthly Usage
Similar to the yearly usage, this option shows you a graph with every day of the month, and how much you've used on each.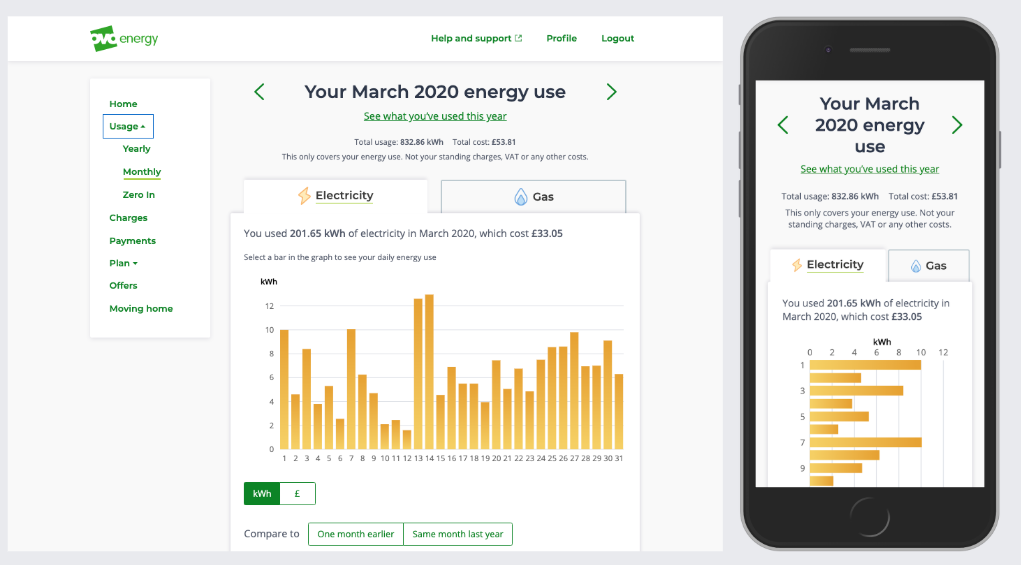 You can choose here 2 comparison options: compare to the same month last year, or compare to one month earlier. Again, we'll show the comparison in the same way.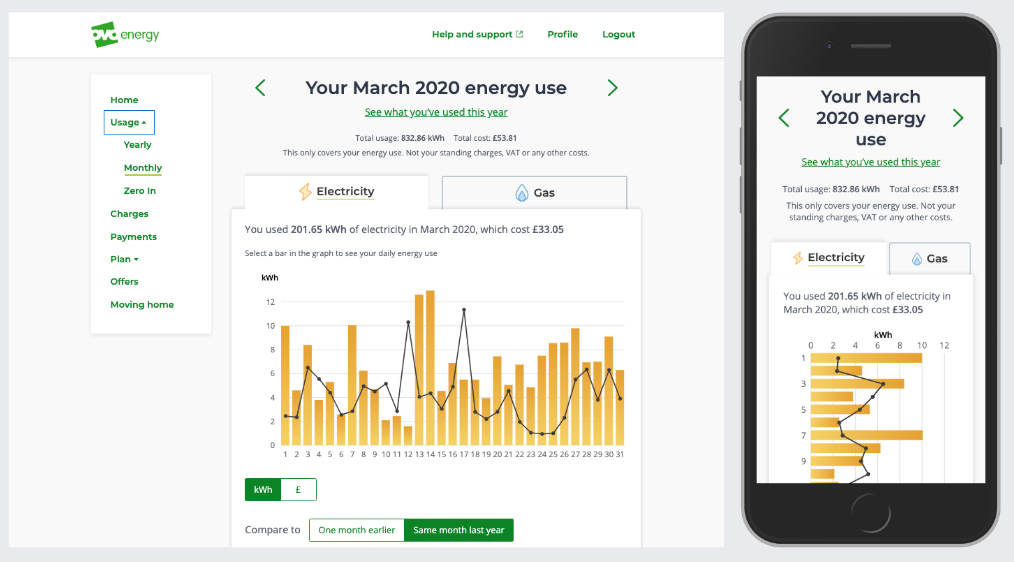 You can also view daily usage, which will show how much you've used each half-hour.
For the purposes of this tutorial, I've only shown the electricity side of things. It all functions exactly the same for the gas, which you can access by clicking the gas tab to the right.
There's also the 'Zero In' option, which gives you further insight into what you're using, and tips on how to lower your usage. As this is a brand new feature, we created a separate article to explain it here.

We've also got another topic all about viewing your statements here.
Please be aware that the mobile phone images shown above are what you'd see when using your online account via your device's internet browser.