Updated on 12/04/22 by Jess_OVO
Enjoying the benefits of managing your account by logging in to your online account or OVO app (download for Android or iOS) but have multiple accounts?
As long as both account are on our new online platform you're able to toggle between the accounts you're viewing. Simply click 'Account' at the top, then 'Select account', and you'll be able to choose which account to view.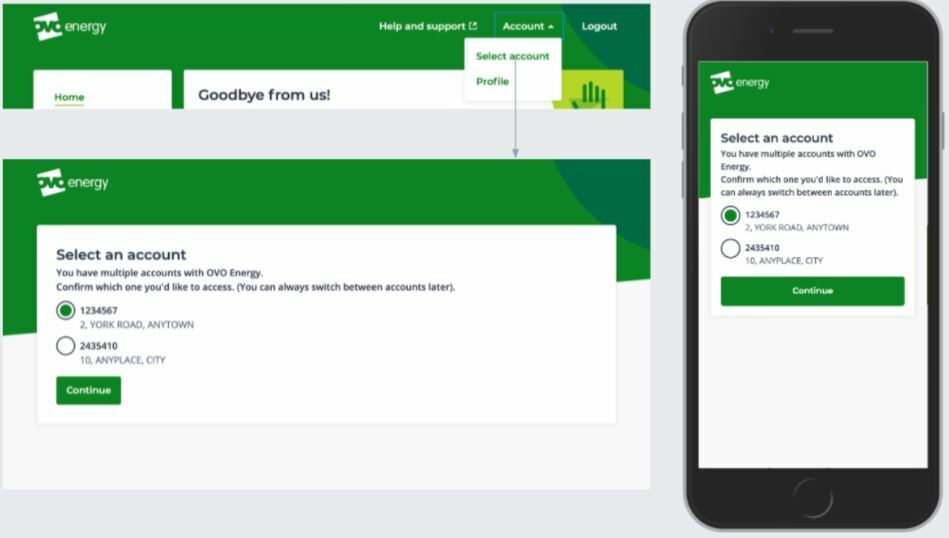 Not seeing this option?
It might be that one of your accounts is yet to be updated. In which case you'll need to log out of one account and log into the other using your Customer ID number. This is listed on your monthly bill or our Support Team can confirm this for you if you're not sure.
Please be aware that the mobile phone images shown above are what you'd see when using your online account via your device's internet browser. This account switching feature is also accessible on the OVO app (Download for Android or iOS)​​