Updated on 22/09/21 by Jess_OVO
Here's a nice simple one, you've got two accounts, and want to switch between the two. You couldn't do this before, but step aside old system, there's a new system in town!
Simply click 'Account' at the top, then 'Select account', and you'll be able to choose which account to view.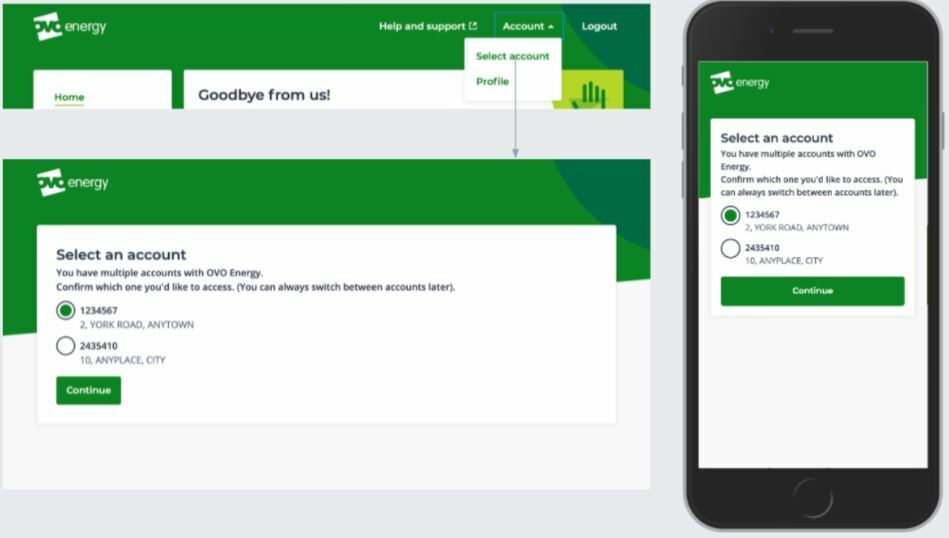 Please be aware that the mobile phone images shown above are what you'd see when using your online account via your device's internet browser. This account switching feature is also accessible on the OVO app (Download for Android or iOS)​​