Updated on 23/09/21 by Jess_OVO
 So you're coming to the end of your plan with OVO and wanting to check out the new plans we've got on offer for you and fix yourself in for another year or two?
You might be happy to hear, you don't need to give us a call - you can do this all yourself on your online account or OVO app (download for Android or iOS).
We'll email you (or send a letter if you've opted in to postal communications) to let you know when you're in your renewal window - This is the 49 day grace period at the end of every energy plan. During this time you'll be able to fix in to a new plan with us - or switch away with no exit fees if you'd like.

When you log in to your online account or open up your OVO app during the renewal period, you'll see a renewal message on your Homepage: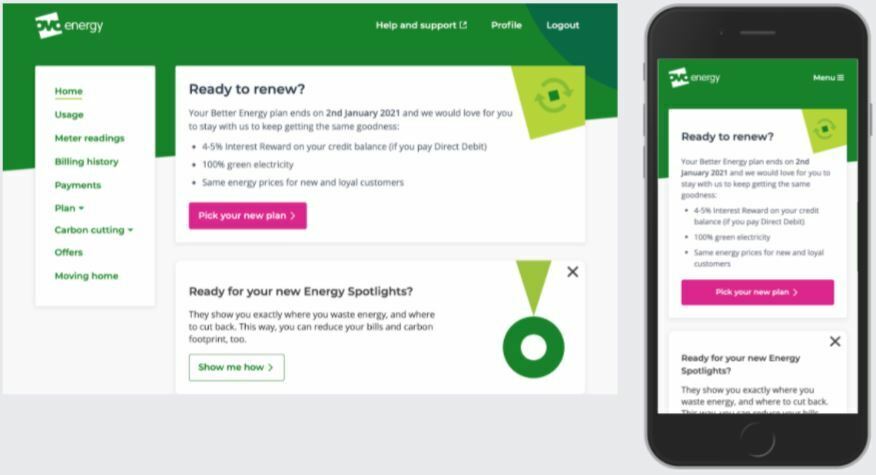 Click on the 'Pick your new plan' button to see the options available: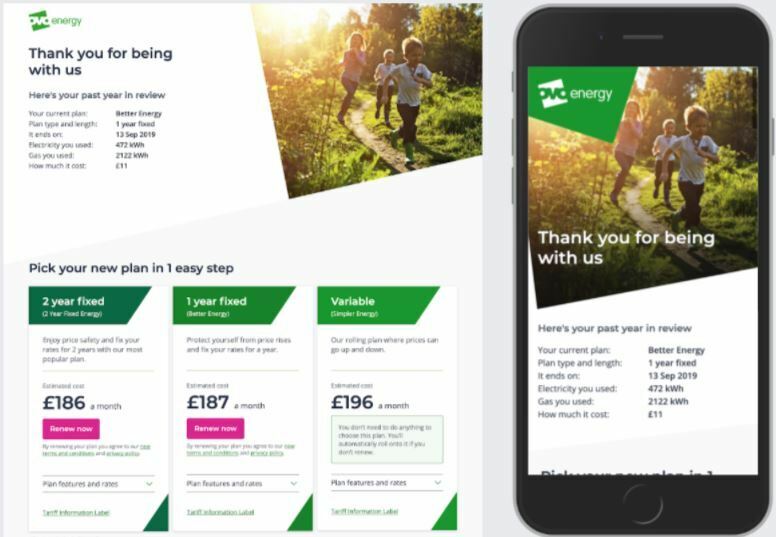 You'll have a view of the recommended Direct Debit amount on each new plan, as well as the unit rates and standing charges on each plan by clicking 'Tariff Information Label'. This is useful in making comparisons of these plans to those that might be offered elsewhere.
Found the plan for you? Click 'Renew now' to choose this plan. You'll then receive a confirmation email of your new plan details and the new plan will begin the day after your current plan ends.
If you haven't selected a new plan before your current plan comes to an end, your account will automatically roll onto our Simpler plan. This is a flexible variable tariff that allows you to switch away at any point, however the unit rates and standing charges on this plan aren't guaranteed and are subject to change (with at least 30 days notice).
Rolled onto the Simpler plan but want to renew onto a fixed plan at a later date? If you login to your online account there'll be the option to 'View fixed-rate plans' on your Homepage:
Hope this covers all the steps to help you setup anew plan with OVO when the time comes.
Need any extra help or got any questions not covered by this guide? - Comment below, we're always happy to help!