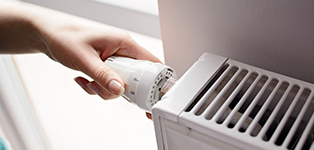 ​​​​​​Updated on 14/11/2022 by Emmanuelle_OVO:
How is Warm Home Discount (WHD) changing?
Key changes in numbers
WHD spending is increasing from £350 million to £475 million across all suppliers 

780,000 more households will receive the rebate

560,000 more fuel poor households will get help 

The Warm Home discount rebate is increasing from £140 to £150

59% of recipients under the new scheme will be fuel poor compared to around 47% of recipients for the current scheme
These changes will apply for the next four years. 
Changes for England and Wales
Instead of having Core Group and Broader Group, these will now be Core Group 1 and Core Group 2. You can also check the website for the latest updates.
Core Group 1 
This group will be the same customers who were eligible for the previous Core Group, customers eligible for the Guaranteed Element of Pension Credit will continue to automatically receive the rebate.
Core Group 2
The Broader group in England and Wales is replaced with Core Group 2 and customers identified as eligible for a rebate no longer need to apply. Eligibility for Core Group 2 is determined using fuel poverty targeting. Rebates are provided to low income households with high energy costs.
Core Group 2 recipients are identified using
Data from the Valuation Office Agency (VOA) on property characteristics such as floor plan, property age and property type; and 

Data from the DWP and HMRC on household benefits (households in receipt of certain means-tested benefits and income-capped Tax Credits will be deemed as low income)
Non-eligible customers
Some customers who used to be eligible, won't be any more. This can be for the following reasons:
The customer is in receipt of non-means tested benefits (likely disability based) that are not considered as a low-income proxy under Core Group 2. (It's important to note that recipients who also receive a means-tested benefit would still be considered low income under Core Group 2)

Those in receipt of non-means tested benefits who receive another, means-tested benefit but who do not have high energy costs might not be eligible for the rebate. 
Please note that OVO's Support team aren't in a position to advise you on your benefits or warm home discount eligibility. If you're not sure of any of the details above, Citizens Advice are well place to offer help and support.
Changes for Scotland
The process for customers living in Scotland will remain largely unchanged. People who receive certain income based benefits and who meet their energy supplier's criteria for getting the Warm Home Discount (only customers in Scotland can apply for the "broader group"). Applications are now open.
We'll be in touch with previous recipients to let them know how to proceed. Customers can also check the  website for the latest updates. 
Energy Bills Support Scheme
This page has all the information that we have on the Energy Bills Support Scheme right now. You can find the latest information on the Energy Bills Support Scheme on the government website. 
Ways to get financial support
If you're struggling financially or you're worried about your energy bills, we're here to support you. Find out about the different ways we can help here.
Price rises: we're here to support you
Here's the latest information on rising energy prices, and how we can help.