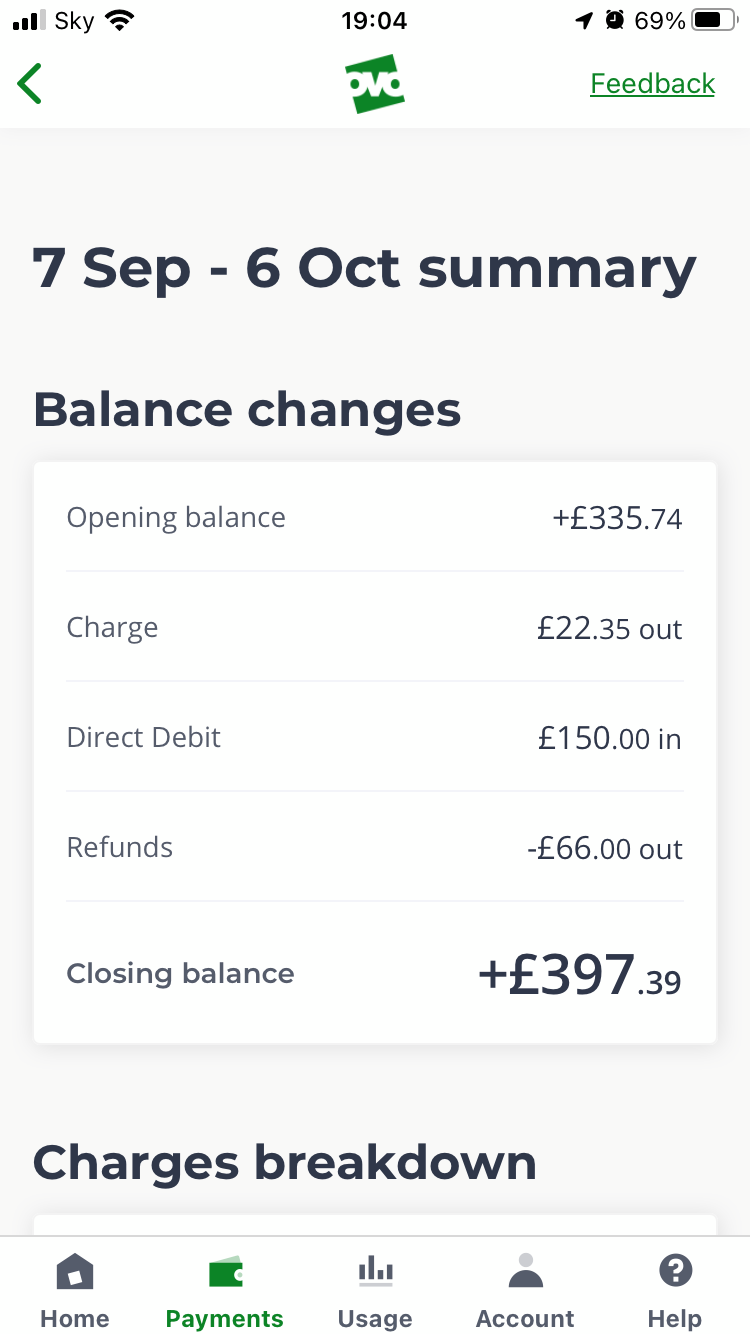 Can anyone explain what's going on here?
Opening balance was £335, we used around £90 worth of electric/gas combined (£66 government payment was taken off this, hence the £22 charge), I paid £150 so by my reckoning the balance should have gone up by around £125.
It hasn't though - they seem to have then deducted the £66 again.
Does anyone know why? Do I need to contact them or will it right itself?