I have had an email today to tell me that OVO are now discontinuing the real time usage data collected by the smart gateway. I have been using this (via the api) to feed into OpenHAB and allow my smart-home to make decisions based on the current usage so am extremely disappointed at this decision.
However, i'm hoping that there is a way forward using the smart gateway. Looking more closely at the device it seems to be a fairly standard telegesis zigbee data collector. It has a web based management interface but I do not have the username/password for this. Does anyone know what it is? If I can get into the config then the sever that it posts to could be changed to my own one and then OVO can switch off whatever they like!
TLDR; Does anyone know the username/password for the smart gateway management interface?
Best answer by Anonymous 15 May 2018, 16:16
Updated on 27/05/21 by Jess_OVO

As you've all heard, unfortunately we made the difficult decision to remove this feature on our old online system due to ongoing issues with it.
Since then we've built our own billing platform with great energy usage visibility on your online account or OVO app (download for Android or iOS):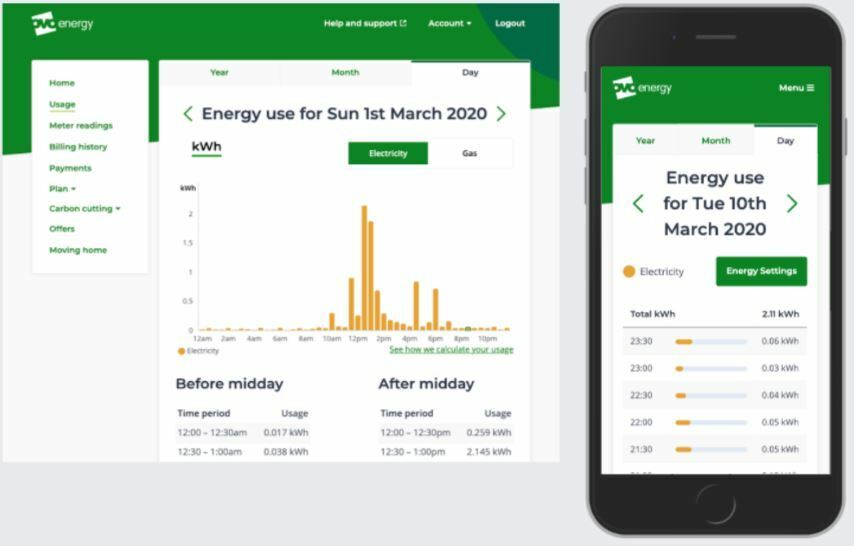 You can also see live usage on your In Home Display. See how on the guides below: 

S1 Pipit In Home Display (IHD) guide

S1 Chameleon In Home Display (IHD) guide

S2 In Home Display (IHD) guide 

If you have a Smart Gateway, it can simply be unplugged and recycled as an electrical device. If you have a Wi-Fi connected IHD, it can continue as an In-Home Display by following these steps:

1. Tap 'OK' once to enter the menu.
2. Navigate to 'Adjust settings'; then tap 'OK' to enter the submenu.
3. Navigate to 'Wi-Fi options'; then tap 'OK' to enter the submenu.
4. The device will say 'Leave network'; tap 'OK' to leave the Wi-Fi network.
5. Your device will now function as a normal IHD.

If you have a Smart Gateway and don't have a Pipit or Chameleon IHD, reach out to our Support Team to request one.
View original