On return from holiday, I noted that gas usage was indicated when there had been no demand.  Subsequent checks, after a no-fault leak test, confirmed that with no demand, gas usage of nearly 0.5 cu. m. per day is being registered.  Postings on Money Saving Expert's forum (Gas Meter Still Increasing Whilst Gas Isolated) refers) triggered me to wonder whether my meter could also be incrementing when the gas supply is isolated - and it is!
The meter is a Landis & Gyr Libra 310P.  The meter label appears to show an installation date of 2011, and after the cu. m. consumption display, the character 'F' is displayed. I would be interested to know what the 'F' indicates?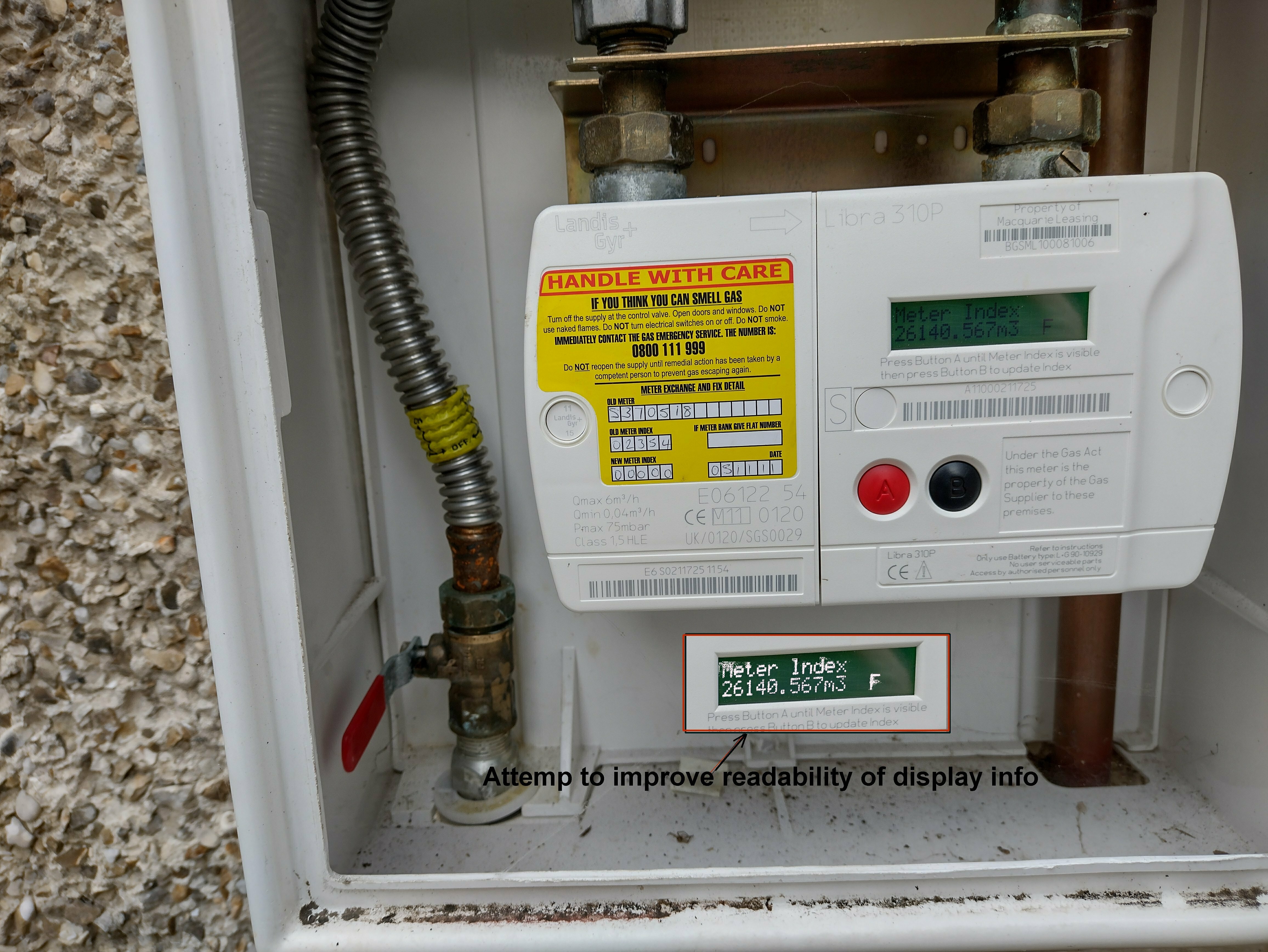 I intend to put in a complaint to Ovo Energy and would welcome any observations, guidance, etc.  I'm guessing that the battery would have a nominal 10 year life, but clearly if in use since 2011, it may be fairly low in charge now.  Could this account for the erroneous incrementing it is demonstrating?