Ask Me Anything
Tue, 7 Dec, 16:30 - 17:30
Our next online event: Ask Me Anything with Kaluza's Robin Abraham!
About this event
RSVP to our upcoming event
Heads up, we've got an upcoming event with guest speaker Robin Abraham!

Agenda

We're hosting another live 'Ask My Anything' event with Kaluza's Robin Abraham. Here's a little bit about Robin: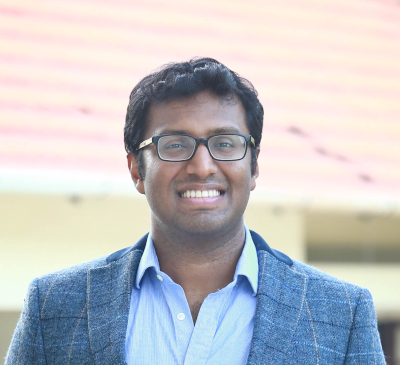 "Hi OVO Forum members,
I'm really looking forward to meeting you and taking your questions at the upcoming AMA event in December!
I lead product development for Kaluza's flexibility module, which provides the foundational technology to enable OVO's innovative propositions for electric vehicles and smart HVAC systems, like OVO Drive + Anytime.
Prior to Kaluza, I worked in a very different space - finance, primarily in algorithmic trading products in financial markets. Working alongside folks at Kaluza and OVO who are passionate about a net zero future, gave me the unique opportunity to use my knowledge and experience working in live markets to be at the frontlines of solving really exciting and challenging problems relating to managing demand in real-time on the grid.
I'd love to talk about the challenges in building technology for the nascent domestic flexibility industry, and our learnings about how we can remove barriers to customer adoption for such products.
Thanks,
Robin"
To get the ball rolling, we've set up an 'Ask Me Anything' topic thread for you to submit some questions to Robin ahead of the event:

Robin will also be happy to discuss with attendees any of the questions and answers in more detail as part of a Q&A at the end of the session. So get there on time as we've got a lot to cram into the 60 minutes!

Platform:

We're using Google Meet again, which is free, cloud based (so no installs), admittance based and comes with some cool features!

Here's the URL which you can simply copy and paste into your browser when the time comes: meet.google.com/utu-njba-wou

It's recommended that you log out of your Google account, or go 'Incognito' in your browser before joining, to avoid your Google account name being shown. No personnel information such as email addresses is visible, and you're able to choose to have your video and microphone off/on before joining.


Guidelines
After we've all had a chance to say hello, we ask that everyone mutes their microphone, we'll introduce Robin, and dive into the pre-submitted questions.

We'll dedicate most of the session to covering these pre-submitted questions, whilst giving everyone time to post and vote on live questions via Google Meet's Q&A tool. 

We'll do our best to answer all pre-submitted questions that Robin is able to answer, and allow around 20 minutes at the end for the most popular live Q&As asked on the day. However we might not have time to get to all of them. 

We recommend you vote on the questions posted in the live Q&A, as the ones that get the most votes will be the ones we cover first. You can also use the comments section as a discussion area. 

Please respect everyone's right to be heard, to remain private (please use chosen names or forum user names), and to be free from abuse.
AOB

Please RSVP to this event so we can get an idea of numbers. We understand that things can come up and you might not be able to make it in the end, and that's OK!

We appreciate the time of any attendees, and we'd like to thank Robin for agreeing to speak to you and hear your questions. We're really looking forward to this one and we hope you are too.

See you on the December the 7th!
Event details
Date and time
Tue, 7 Dec, 16:30 - 17:30 (UTC)
Sign up
Already have an account? Login
Enter your username or e-mail address. We'll send you an e-mail with instructions to reset your password.