Had this on display screen for three days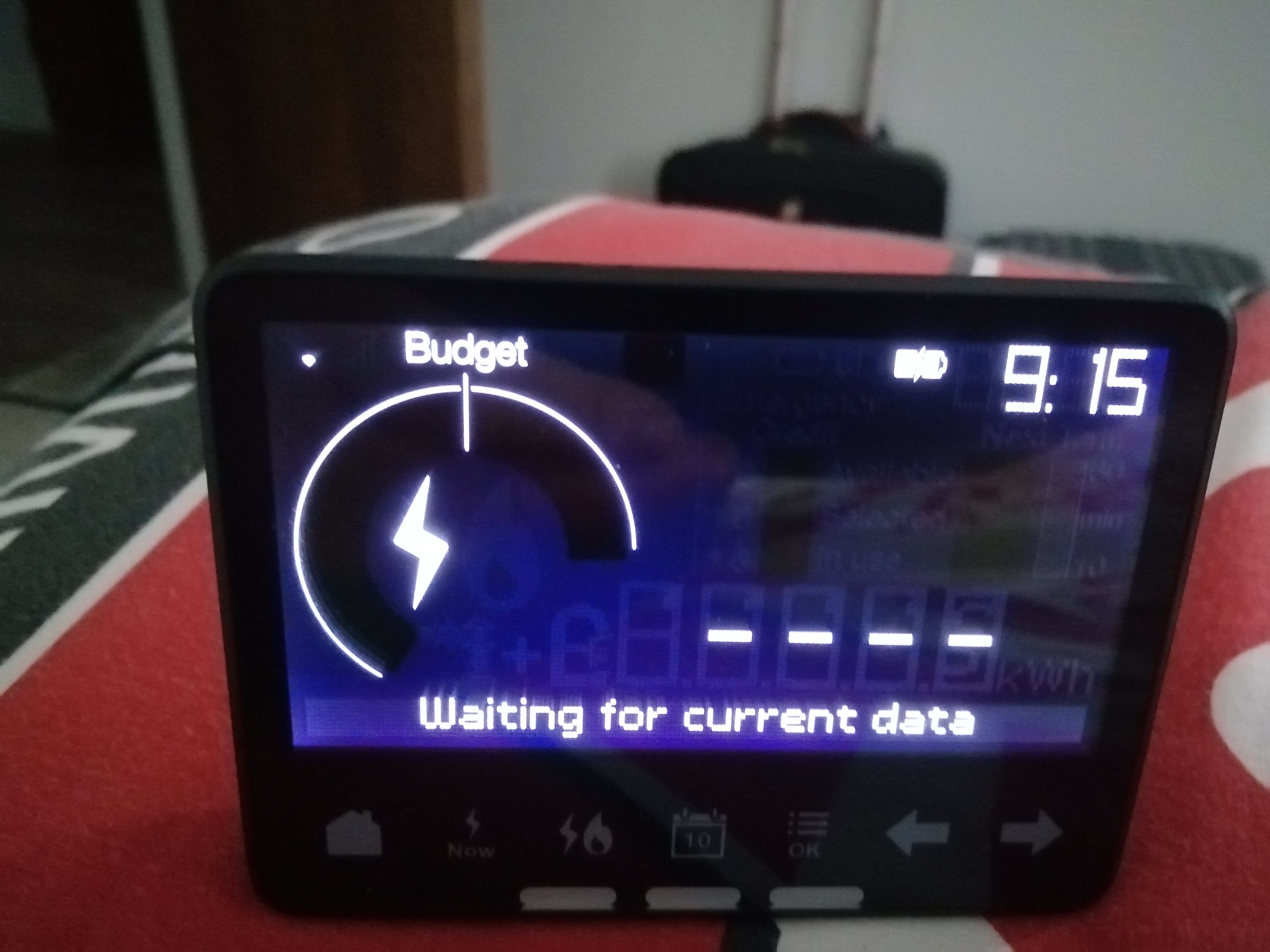 Best answer by Transparent 8 August 2020, 11:59
Updated on 25/09/20: If you have a SMETS1 smart meter with a Chameleon IHD, see this topic to diagnose communication issues. 

If you have a SMETS1 smart meter with a Chameleon IHD, see this topic to diagnose communication issues. 

For the Pipet IHD, see this topic 
Hi @Altonrob and thanks for posting here on the Forum.
That screen's not particularly entertaining is it?
Possibility one: Distance
The symbol at top-left indicates whether there is a signal connecting your IHD to the Communications Hub which is bolted on top of your Electricity Smart Meter. Move your IHD closer to the electricity meter to see if this symbol indicates the signal getting stronger.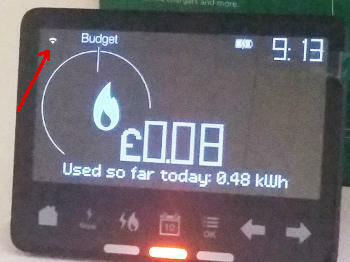 Possibility two: No WAN or HAN
Since you do have a connection established, the next step is to look at the Comms Hub and see if all the LED indicators are displaying the slow-flash pattern.

It's OK if the MESH indicator doesn't flash at all. This is only used if the Comms Hub is a SKU2 device, most commonly found in very rural areas (such as mine!). If there's no flashing WAN (wide area network) the comms hub isn't communicating with OVO. If there's no HAN (home area network), the comms hub isn't communicating with any other meters or your IHD. For no WAN or HAN, please reach out to OVO's Support teams for them to diagnose and fix on Facebook, Twitter, or webchat via the Help Centre.
Possibility three: firmware issue
There might be a firmware issue with the IHD or smart meter, that's causing connectivity issues. See this guide for a possible fix for this issue. if this doesn't work, reach out to their Support team for this (details above).
View original