Hi,
Since moving to OVO from EDF on Jan 5th, the Geo Trio II IHD supplied by EDF will not connect to the SMETS2 smart meter also supplied by EDF.
Even after resetting, it just sits there and say trying to connect. There appears to be a strong 5 bar WiFi signal and the IHD is less than 2 metres from the smart meter with no obstructions in between.
When I look at the IHD the screen says
      Meter Network Not Connected
             Status 22-0
      Not connected to meter network. If the problem persists, please contact your supplier.
I have contacted OVO support and answered their initial questions but they also suggest seeking help here on the forum.
Any ideas ?
thanks and regards, Kevin

Best answer by kwick1 16 February 2021, 11:49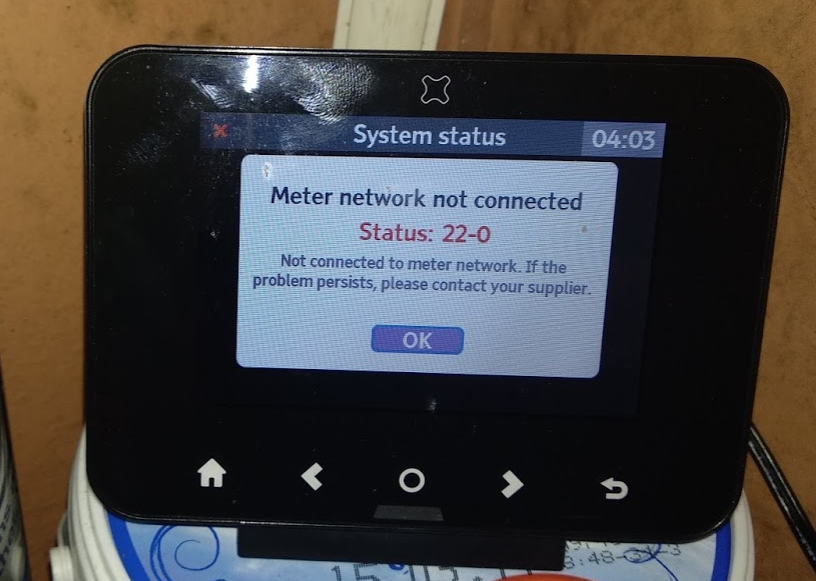 OVO uses Chameleon branded IHDs, rather than Geo branded IHDs. So it's possible that your Geo Trio II might not work properly anymore. I'd recommend keeping it around as a spare anyway. The good news is that OVO can supply you a Chameleon branded IHD completely free of charge. As you've got a SMETS2 meter, you'll want a Chameleon IHD6.
Please let the Support Team know that you've had a chat with me on the forums and provide a link to this thread. Once the agent catches up, they'll know what to do next.
There's four main ways you can get hold of an IHD from OVO. In all cases, the first one is always free:
If you don't yet have smart meters when you join OVO and OVO install them for you, the engineer will bring an IHD along with them and get it paired up as part of the installation job.
If you already have smart meters in your new house when you move in, but no IHD yet. OVO will happily pop one in the post for you, free of charge
If you switch to OVO from another supplier and need a suitable IHD, OVO can check which one you need and send one out
If your existing IHD breaks/isn't compatible/gets stolen/goes missing, OVO will send you another one for free - provided you didn't deliberately break it (such as smashing it with a sledgehammer for example)
If you fancy having more than one IHD, OVO can consider reasonable requests
All of these cases except the first one require you to put a request in via the Support Team and you will have to pair your new IHD after it arrives. If an engineer sets up your smart meters, they'll pair up the IHD for you.
Hi again @Ajk 
I think @Blastoise186 has covered all the ways to get hold of an OVO IHD6 but when you do request it, just make sure of a couple of things:
Double check the new IHD6 requested is set up to match your account details. Mine came with the wrong information and doesn't match the correct tariff I am on nor the fact that I have a dual tariff ECO7 account. Hence all my IHD readings for cost (£) are incorrect and there is no separation for Day/Night usage even though my online web account is correct. Been told it is a known s/w issue for some users and to wait for an update? 
I'd recommend having your account set to collect data at 30 min intervals. I think default is monthly and they need your specific agreement to change to 30mins. It took me 3 calls to support to get this corrected even after I had been told it had already been set up. Slightly frustrating but done now.
I'm not complaining and my minor issues are getting sorted and the support has been friendly and responsive. Perhaps a couple of teething troubles on my switch though.
regards, kwick1
View original