.
Updated on 21/09/21 by Jess_OVO
Astute Forum Members will have spotted that there are some new options at the top of the Reply window which allow us to add colour to our messages.
I've been adding colour manually for the last two years in order to bring greater clarity to some of my more technical prose. However, the method I used for this was a bit clunky, and probably beyond the ability of many users.
The new icons are shown here:
To add a colour, first highlight the word(s) you wish to be in that colour by dragging the pointer across, click the foreground icon and choose a colour from the palette.
If you'd like to select from a wider palette, click on More Colors which will open a separate window.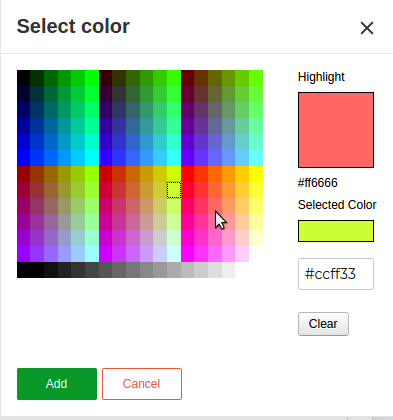 The large box to the right marked Highlight depicts the colour under the pointer, and the rectangular box below it has the colour on which you last clicked.
When you're happy with your selection, click on the Add button, and the Selected Colour will be applied to the word(s) you'd highlighted.