Hi there,
I just had solar installed over the last few days. It was 14 panels which is 5,460 watts. The inverter is a 5k inverter. I know nothing but queried this, how can the inverter be smaller than the max consumption? They said its normal to under spec the inverter by up to 20% as you never get the max output. When then panels get hot they are less efficient etc. 
Anyway, when they get up on the roof they say there is actually room for 2 more panels, do I want them? I said yes thats great, but surely now we need a bigger inverter? Now the max output is 6,240W. The inverter is 5k. No they say, you will never get to the max, maybe once or twice a year.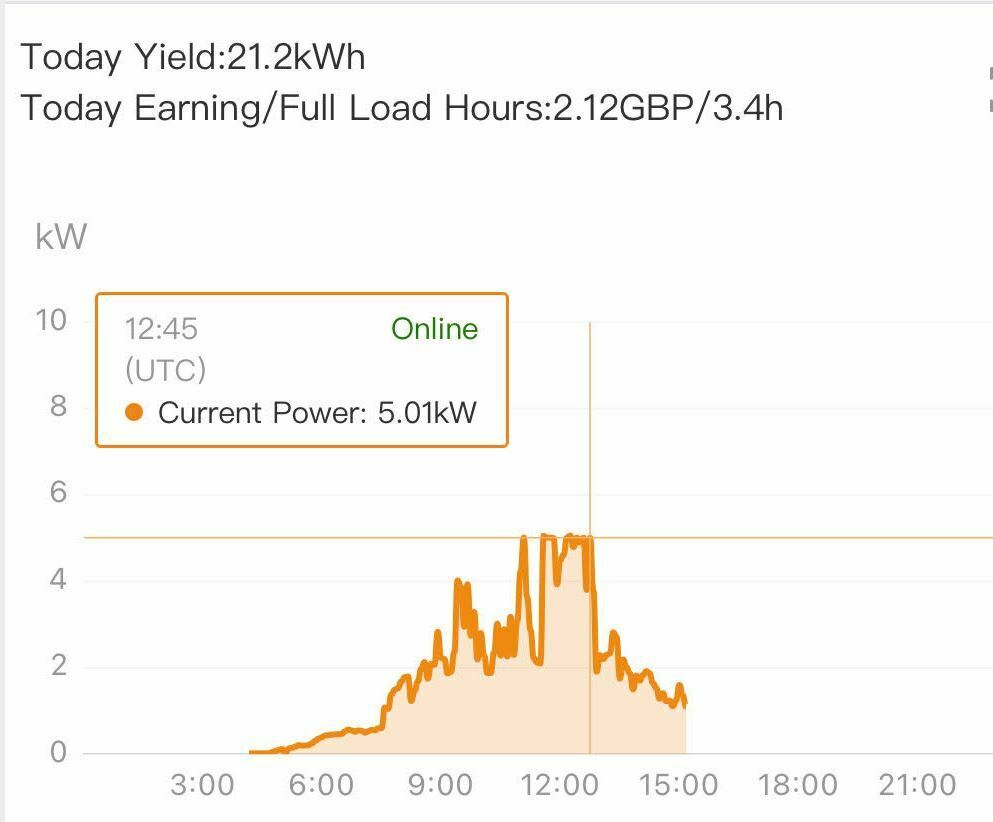 So here is the data from today. the very first day. Clearly you can see its bumping up against the max across about 2 hours in the middle of the day. I know its very hot, but I'm told the heat actually makes the panels less efficient?!
So my question is is this normal, that I'm creating DC i can't convert to AC? The 6k inverter is about £60 more expensive. This really seems messed up to me, but I though I would ask here before I push it with the company.
Many thanks
James