Hi, fellow OVOers,
About 5wks we [my wife & I] got a new heating system installed. Our previous one was a Vented System [with a cold water cistern in the loft & a copper boiler in airing cupboard]
Our new heating system is a Combi Boiler [Vaillant ecoFIT sustain] Does any of you OVOers on here, have this system? If so I want to pick your brains, so to speak lol :)
What is the best 'Energy Efficient' temperature to have Boiler at and also to have Rads at & Hot Water at? We have a 2 bedroomed up/down house, smallish kitchen & bathroom, bottom hallway, stairs, top hallway & a back porch of the kitchen no need for rad there, we have 7 [various sizes] rads in our home
I've been doing some online research on this subject but didn't really yet any straightforward answers, too many variables.
😠
That's the boiler/rads temp.
That's the room temp but, we have the TRVs on the rads in the kitchen, bedrooms, bathroom, upstairs & hallways set at a lower temp than the living room.
Best answer by Transparent 30 October 2018, 22:03
Oh wonderful! I do like reading other people's fridge-magnets
@Crìstian
:)
If your Combi boiler takes a while to fire up and deliver Domestic Hot Water (DHW) to a tap, I can recommend another proverb to add to your collection: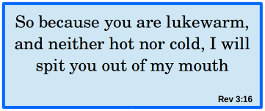 I don't have a Combi boiler, but the principles are familiar to me.
For DHW, I can't see why you'd want to have it set much above a temperature at which you'd just be able to keep your hand without scalding yourself. 50°C is typical.
Central heating is more tricky, not just because it's a Combi, but because it is only efficient whilst running in condensing mode. Once the return water from the radiators is above the condensing temperature, the boiler no longer operates at the SEDBUK-A specification of 90%. It will probably fall to around 65-70%.
The amount of heat which can be passed into the return water falls off significantly if that water is already "hot".
If you know your physics, this is a consequence of the
First Law of Thermodynamics
. I recommend the version of this most eruditely rendered by those geniuses, Flanders & Swan, under whom my thirst for science was awoken whilst spinning gently at 33rpm!
"You can't pass heat from a cooler to a hotter

Coz the cold in the cooler will get hotter as a rule... Oh!"
Depending on how many radiators have their TRV's open, there might only be a couple of minutes before your boiler drops out of condensing mode. The higher you set the TRVs and/or room thermostats, the longer it will run in this low-efficiency mode.
The higher you set the outgoing water temperature from the boiler, the longer will be the time at which there is sufficient temp-differential to maintain condensing mode. But... the higher setting will use more gas to get it there in the first place!
The 60°C showing on your boiler photo seems too low to me. The return water will quickly reach that. A setting of 70-75°C is more typical.
If you have a thermometer probe which can clamp onto the copper return pipe to the boiler, then I could describe a better way to find the optimum setting for your boiler.
Hope that helps!
View original