Why do I have this reading showing on MyOVO??
Something is very wrong and makes some charts useless.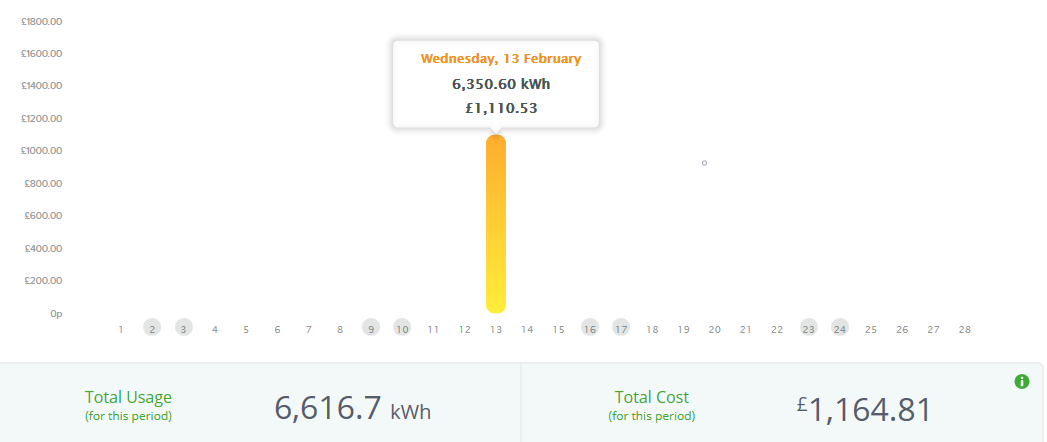 Best answer by Anonymous 17 July 2019, 15:45
Hello A similar issue has been reported before. See this link:

https://forum.ovoenergy.com/my-account-my-ovo-app-website-103/no-gas-usage-graph-for-2017-where-has-this-gone-5042

Its a problem with the graphs, a single very high erroneous reading means the graph is useless . You will need to contact OVO customer support directly to get them to correct the reading and resolve the problem.
View original