Anyone else not able to access their account via the App, or Website? I kept getting to the 'transfer to OVO progress display'. Now getting an internal server error.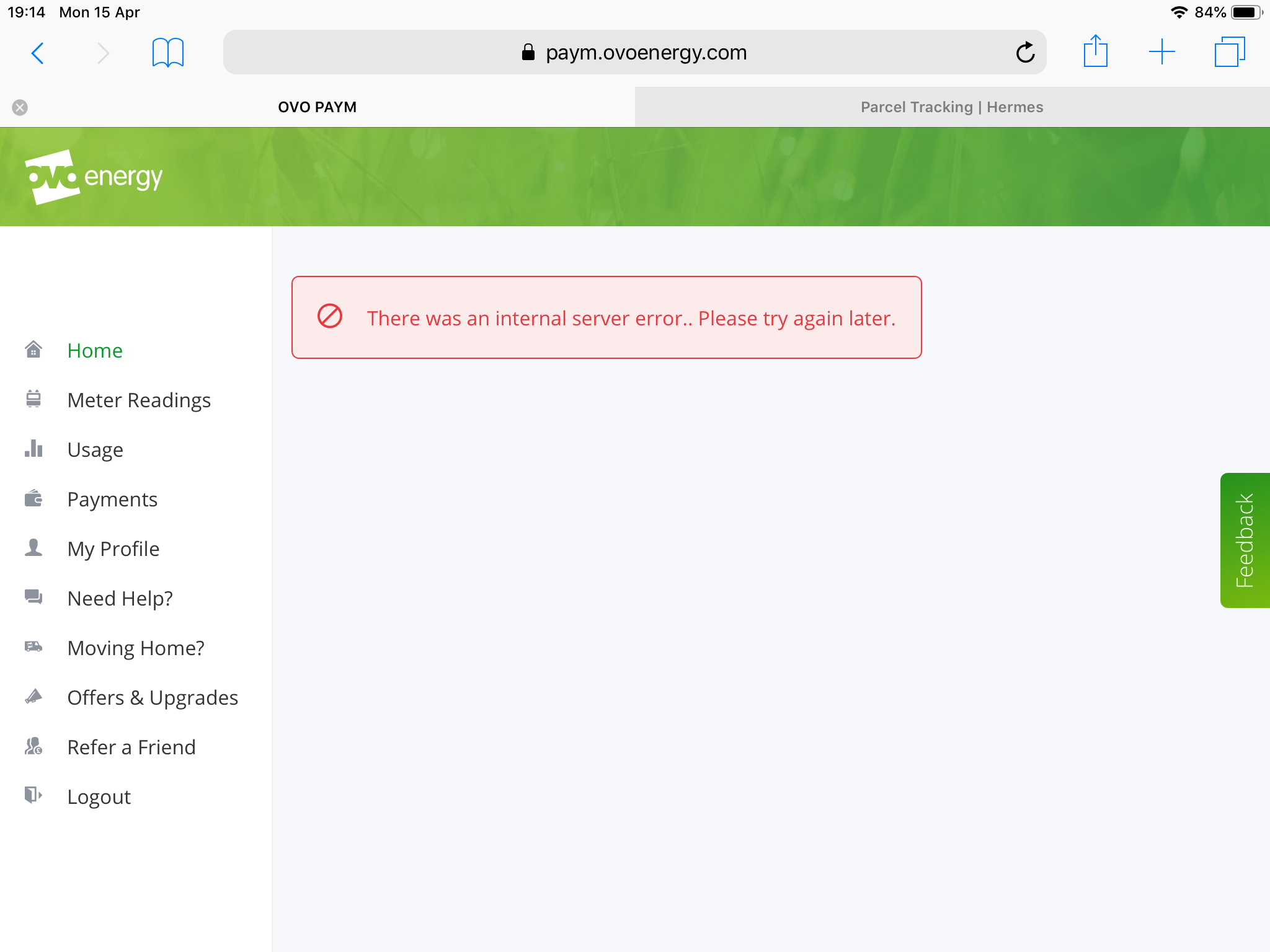 Best answer by CliveS 15 April 2019, 21:11
OVO on Twitter recommended logging out of website deleting and then re-installing App. Worked for me. No information or reason why though.
View original