Now you've been upgraded to our new online experience, here's a handy tutorial on how to sign up (and navigate) our OVO Beyond package. Want to know more about the OVO Beyond package and what it's all about? Check out this OVO Beyond topic for more info.
When you sign in to your online account, you may see the OVO Beyond offer on the homepage, as shown below: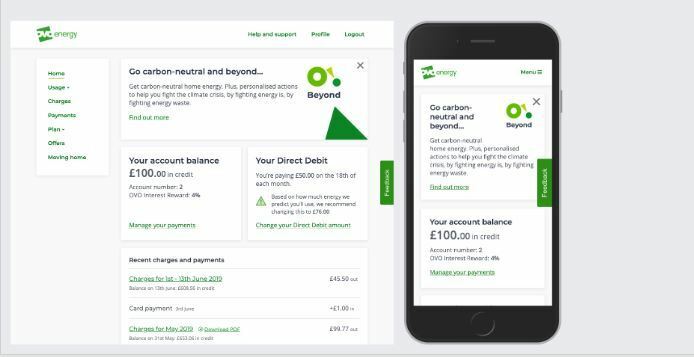 In most cases you should see the OVO Beyond offer along the top section of the homepage.
If you don't see it here, you should be able to find the same offer via the 'Offers' section of your online account as shown below: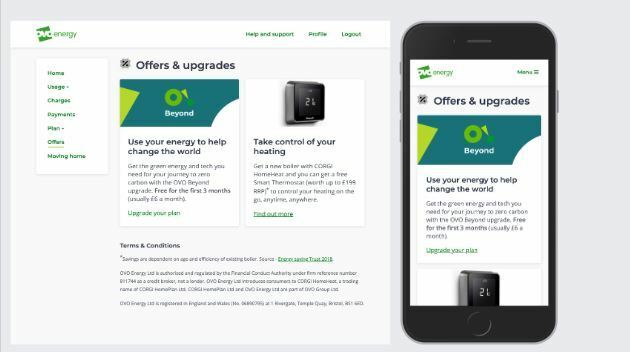 Once you've clicked on the OVO Beyond offer, on either the homepage or 'Offers' page, you'll find yourself looking at the following page: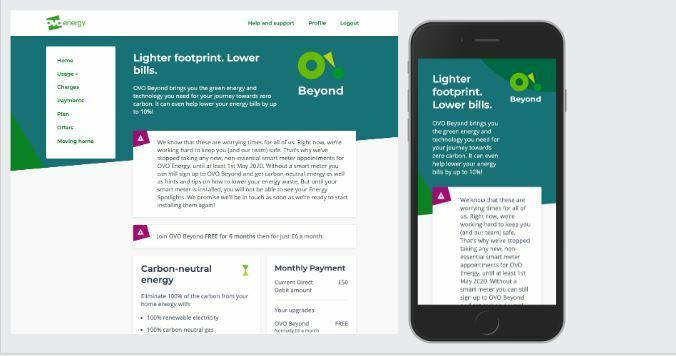 Here you'll be shown all you need to know about the package and how it will affect your account going forward. Further down on the page you'll see the option to sign up and add this to your account.
Once you're an OVO Beyond member, the next time you access your online account, you'll be able to see the 'Beyond Zone' page below: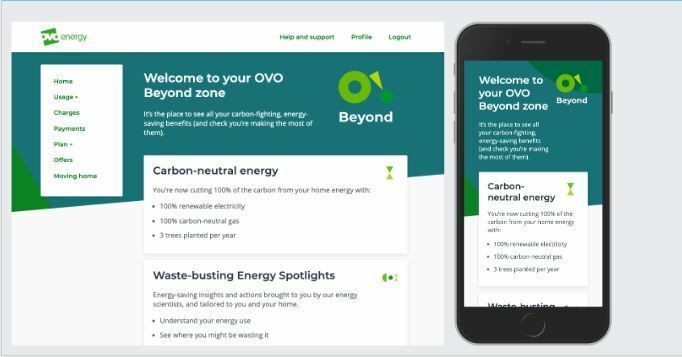 This section will start showing you your personal energy usage information alongside how you're personally helping reduce your carbon footprint. You'll also find handy ways to see where you can cut down on energy consumption too!
Please be aware that the mobile phone images shown above are what you'd see when using your online account via your device's internet browser.