Why can't l see how much l pay in money every month.
Best answer by Mw2870 23 October 2018, 11:43
@Mikek
,
Presumably you are logging in here:
https://my.ovoenergy.com/login
Does the page look like this at the top:

If so you are on the new Online experience and you can scroll down to "Your payment information":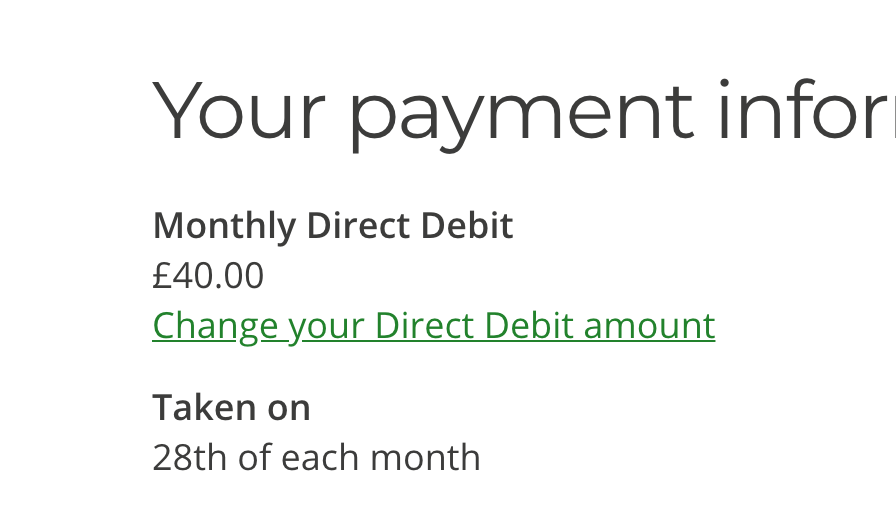 If it doesn't look like the first picture then you are probably on the old system. I can't log in to that the put a screenshot up of where to go, but maybe someone else can.
View original