Had gas and electric smart meters installed last week, which I have to say the process from order to installation was very slick and pain free.
The meters sermed to be working fine for a couple of days - I could see the half hourly readings on the usage graphs for both gas and electric. Then on the third day the half hourly readings for the gas stopped and the same total gas usage appears in the graph every day.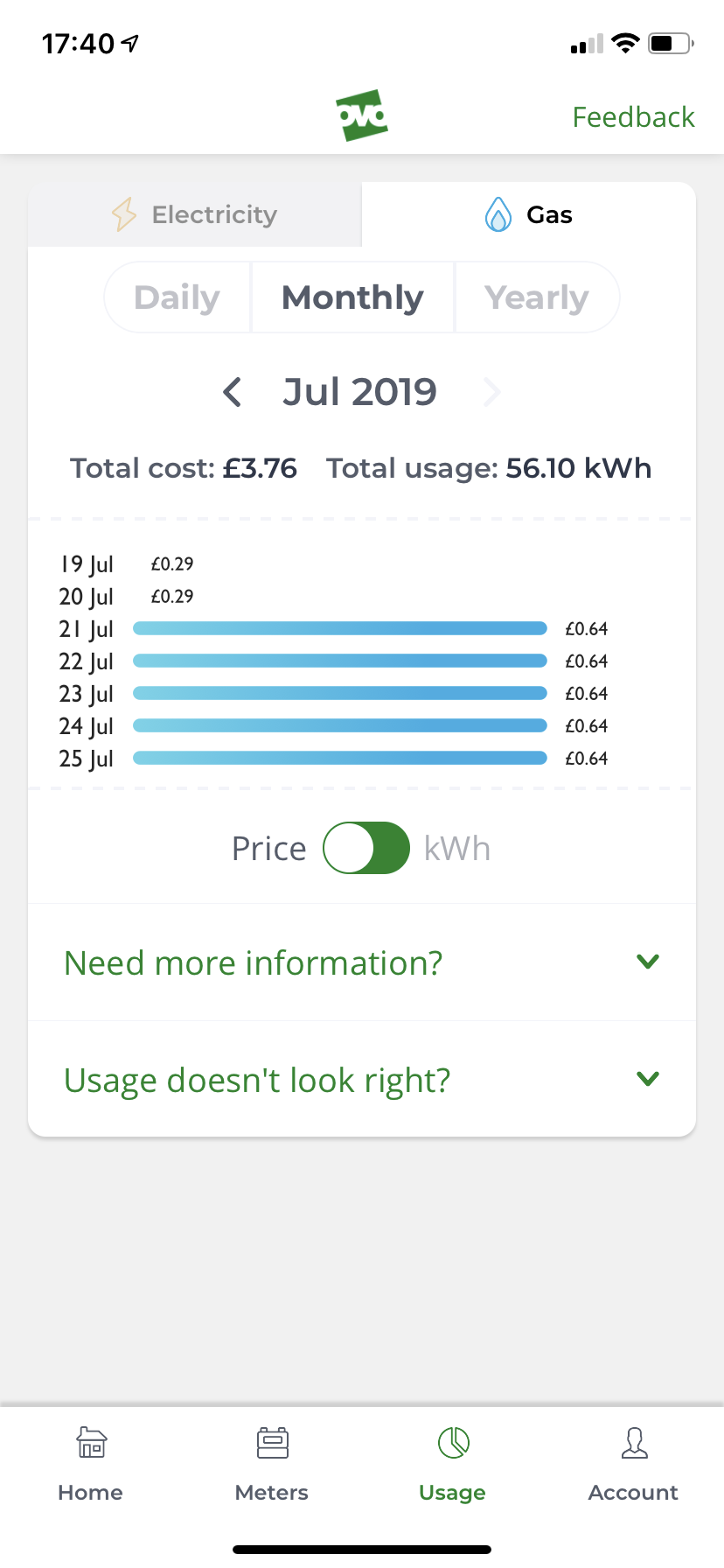 There is a meter reading being provided according to the meter reading section online.
is it too early to be an issue, will things settle down with time?
Thanks.
Best answer by Transparent 26 July 2019, 21:54
Hi @Neilupnorth and welcome to the Forum.

Could you please complete your Forum Profile page? That's where we look for basic information about you.

In this case it's particularly important because you may be sufficiently far north that you're a customer in the Northern Territory for SMETS2 Smart Meters. There are far fewer Smart Meters in that Territory, and they have different network frequencies and internal software. We'd be very interested to learn more details if you are indeed in the Territory for which Arqiva have the licence.

Yes, it's a lot too early for there to be sensible readings from your meters. It can take a month before you even get your Tariff details downloaded into the Communications Hub. There's a lot of commissioning work to happen first.

Have a look at this other Topic where I've tried to explain as much as I can about the newer SMETS2 meters.
View original