If you're on our new billing platform you'll see the most up to date Carbon Tracker on your online account, as of the 19th of May. 
You'll be able to monitor your carbon emissions, purchase OVO Beyond and donate to the OVO Foundation. 
This new version of the Carbon Tracker won't be available on the OVO app initially and will redirect you to your online account for now.
Here's a sneak preview
: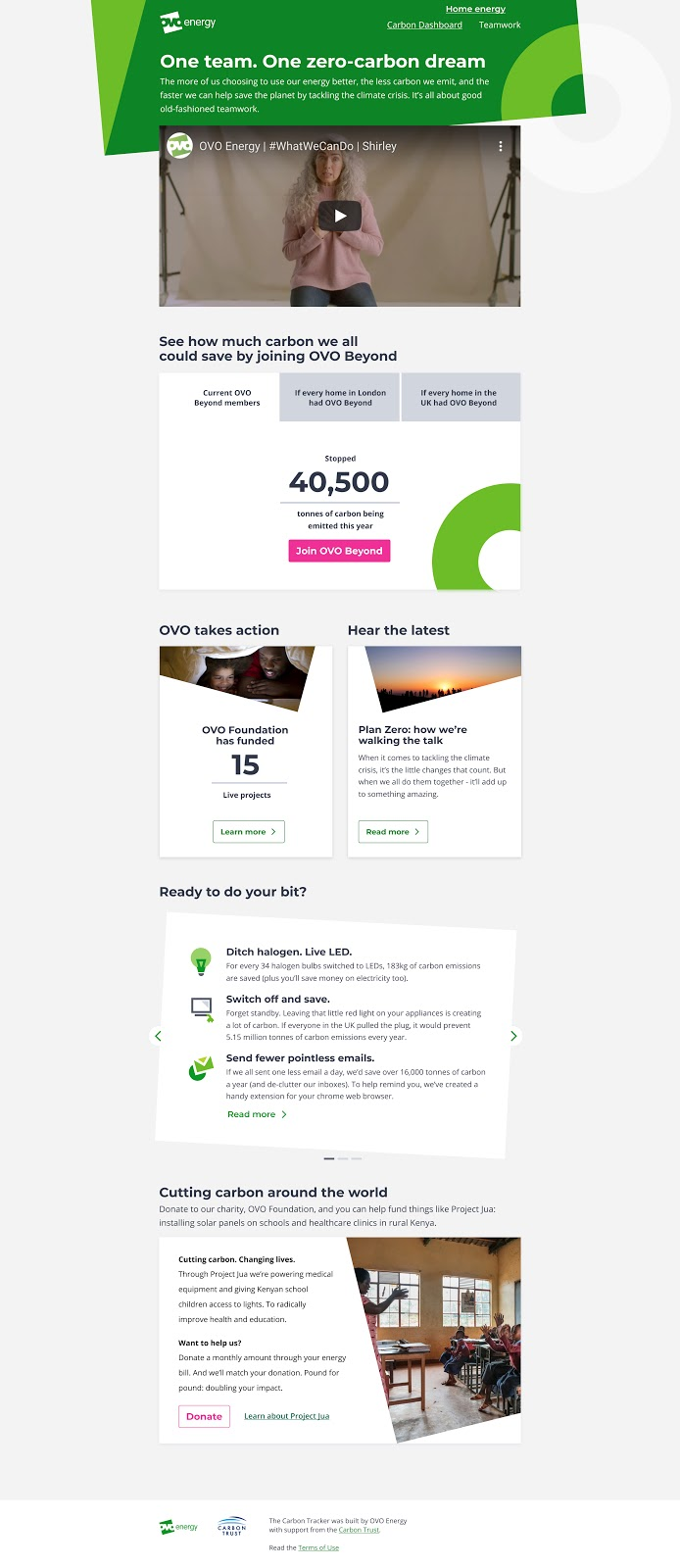 There's some more info on these other topics: here, here and here.