Hi,
I am due to move out soon and my Ovo account is currently in my name.
Is it possible to transfer the account ownership and direct debit to another family member?
Regards
Best answer by Jess_OVO 28 July 2021, 11:20
Hi @dc5R and welcome to the OVO online community!
Great question to ask here about what to do when you move out but a family member is taking over the account. @Blastoise186 gives some great advice in how to add a new contact to your OVO account -
Please reach out to the Support Team by phone and explain the changes you'd like to make to the account. They've got processes in place for this to sort these out. Please make sure the new account holder is with you when you call, since you'll both need to give verbal consent at the same time.
However it's worth mentioning that in this case, as we can't remove your name from the account you'd continue to share financial responsibility for the charges even after moving. If you want to end your liability for the account (which I'm guessing you do!), we'd advise closing the account in your name. You can do this by letting us know you're moving on your online account or OVO app (download for Android or iOS), just head to the 'Moving home' menu option -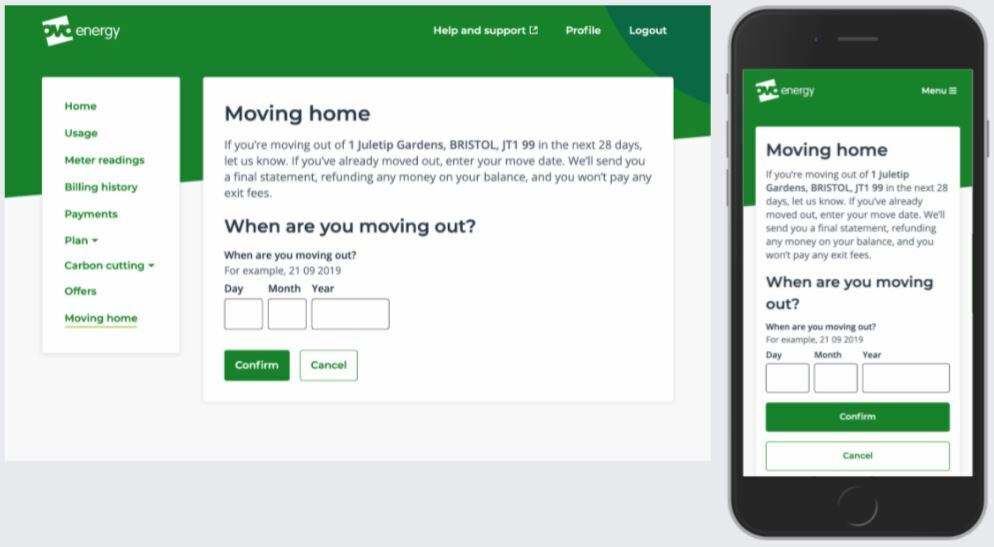 Once you've moved out, the family member who'll now be in charge can set-up a new account, just in their name. There's some great advice in how to get this done on this relevant topic (the same advice applies, even if they've not just moved in but still want to set-up a new account).
There's more tips on how to manage your energy account when you move home on this great guide, and other moving house advice on this handy checklist. 
Good luck with the move! 
View original