Updated on 16/06/21 by Jess_OVO
Moving home can bring with it much unexpected admin - one thing you might not have been expecting to do is close down your OVO account.
Wondering why this isn't something you can pack up and take with you to your new place?  -  Each OVO account is linked to the meter details at your home - when you move these details change so your account with us has to change too.
Closing your current OVO account
You can let us know that you're moving on your online account or OVO app (download for Android or iOS) up to 28 days before your moving date. Simply select the 'Moving Home' menu option  -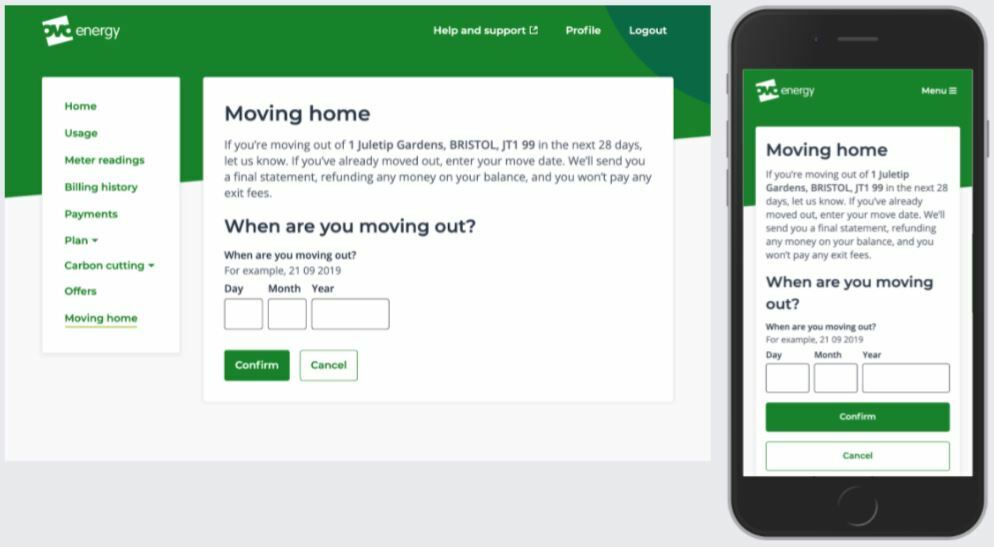 We'll then close your account on the date you enter here. If you don't have a smart meter, don't forget to check the meters as you leave and submit the final meter readings on the 'Meter readings' page. You'll then receive a final statement covering the final energy used before your move within 4 weeks of the date you left.
Setting up a new account
The process for creating a new account varies slightly depending on who is currently suppling energy to your new home when you first move in. Check out this topic for some great advice in how to find out this info.
If we're already the supplier - Happy days! You'll just need to set up a new account by entering your details on our Moving Home page and we'll set up an account from the date you moved in. Once again if there's not smart meters at your new house - you'll need to check the meter readings on your first day (or as close to it) so we can use these to start your account.
If we're not the supplier already, there's just a couple more steps to get you switched back. You'll need to get in touch with the current supplier just to say you've moved in - they may ask for a set of meter readings and set up a temporary account for you to cover the time before you're able to switch back. You can then check out our current plans and apply to re-join us here.
As it takes around 3 - 4 weeks for a change of supplier to complete, the cost of the energy you use during this time will be charged by the original supplier. They'll send you a final statement within 6 weeks of the date you switched back to us. Check out our guide to joining OVO for more details about this process.
Need any more moving advice? - Check out our  'Moving home checklist'.