Getting fed up with being told that everything is fine, you have found the problem and when I log in tomorrow it will all be sorted.
Can you please get this resolved as it is becoming embarrassing for your staff to have to promise me they have sorted it.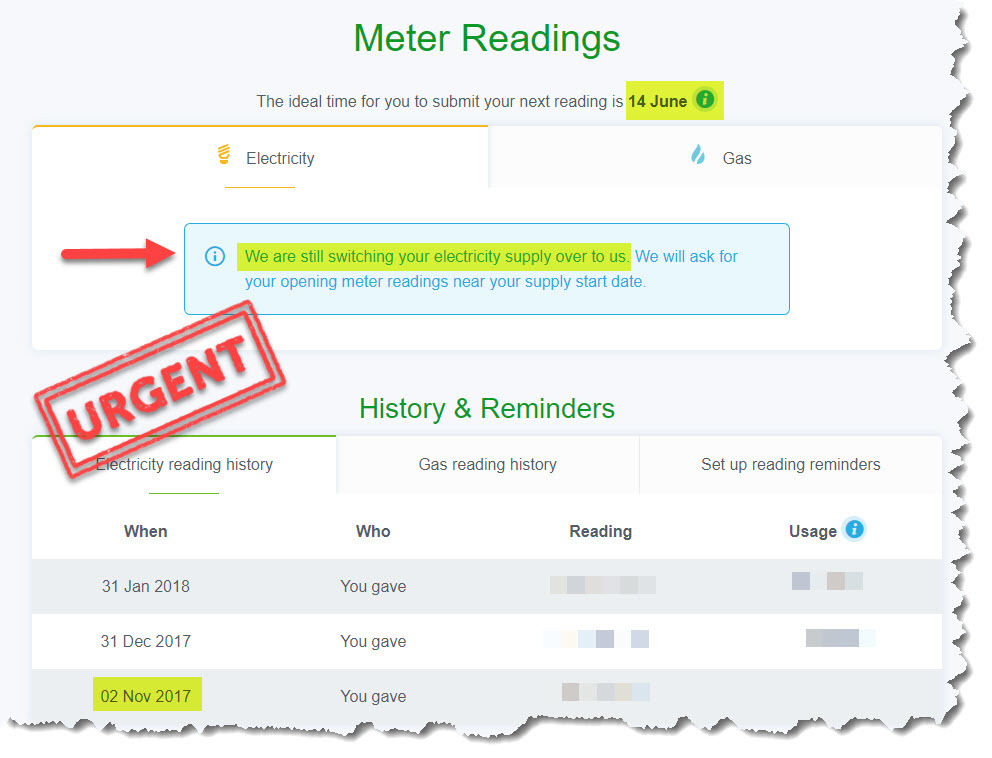 Best answer by Bumblebee 31 May 2018, 17:59
@It_Can't_Rain_All_The_Time
Hello there and a very good afternoon to you :)
I know this must be getting irritating unfortunately but this will require another call to customer services, often things are actioned at their end but it takes a day of two to appear on the MyOvo page for you (think hamsters running on a wheel powering the computers!)
you can give the customer care team a call on free phone 0330 303 5063, and I really hope its just a matter of waiting for your MyOvo to update.
Let me know if I can help any further,
Best wishes,
Tris Bee
View original