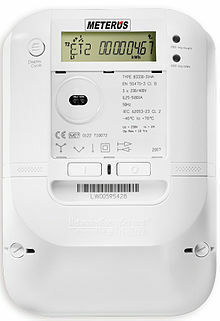 I switched from Scottish Power a few months ago. They fitted smart meters for me but these don't seem to be recognised by Ovo as you keep asking me to read the meters. Why would this be?
Best answer by Tim_OVO 12 July 2017, 15:52
Updated on 10/03/2021: The info in this update box was taken from this guide on the remote upgrade of S1 smart meters:

What is this update?

It's a nationwide update to SMETS1 meters to make them automatically send readings if they had stopped communicating due to a change of supplier. The process it goes through is Enrollment & Adoption (E&A), the output of this means both S1 and S2 meters are controlled/managed by the DCC.


Why do these smart meters need to be updated?

To get the full benefits of smart meters, the government has decided that there should be one new unified smart meter data network. This makes smart meters work more effectively with all energy suppliers, improving the efficiency of the grid and helping us all to cut carbon emissions.

Once your SMETS1 smart meter has been updated to this single network, you'll also be able to switch suppliers without your meter losing its smart features. Smart meters automatically send meter readings to your energy supplier. This means your bills are more accurate, and you can see how much energy you're using online – or on your In-Home Display (IHD). 

Until your meters have fully gone through the E&A process, they will become dormant. Therefore, you'll need to provide readings to make sure you receive accurate bills. 

What timescales to expect for my meters to be enrolled?

This table shows the expected delivery date depending on the Meter Manufacturer. 
 
| | | | |
| --- | --- | --- | --- |
| Meter Manufacturer | MSN format | Fuel | Expected migration to Smart |
| Secure | YYP | Electric | Expected start November 2020 running to July 2021 |
|   | G4P | Gas |   |
| Elster | YYK | Electric | Already started. Planned completion March 2021 |
|   | G4K | Gas |   |
| Aclara | YYM | Electric | Already started. Planned completion March 2021 |
|   | G4F | Gas |   |
| Itron | YYS | Electric | Estimated start date Q3 2021 |
|   | G4 | Gas |   |
| L+G | YYL | Electric | Estimated start date Q3 2021 |
|   | ZYYQ | Electric |   |
|   | ZYYN | Electric |   |
|   | E6S | Gas |   |
Hi @JohnnyO

Good topic here - I've edited the title and added some tags to help others find it.

Not all smart meters will keep the 'smart' functions when you switch to OVO. If you have a Utilita, First Utility or E.On smart meter, it's likely we'll be able to automatically take your readings as we're using the same brand of smart meters. There's a topic here that might help

If Scottish Power installed your meters then they will still measure your usage, but we probably won't be able to connect to them so you'd need to take the readings yourself and send them to us. We can always look to install a free OVO smart meter for you in that case! You can read more about all things smart with OVO here

Tim
View original