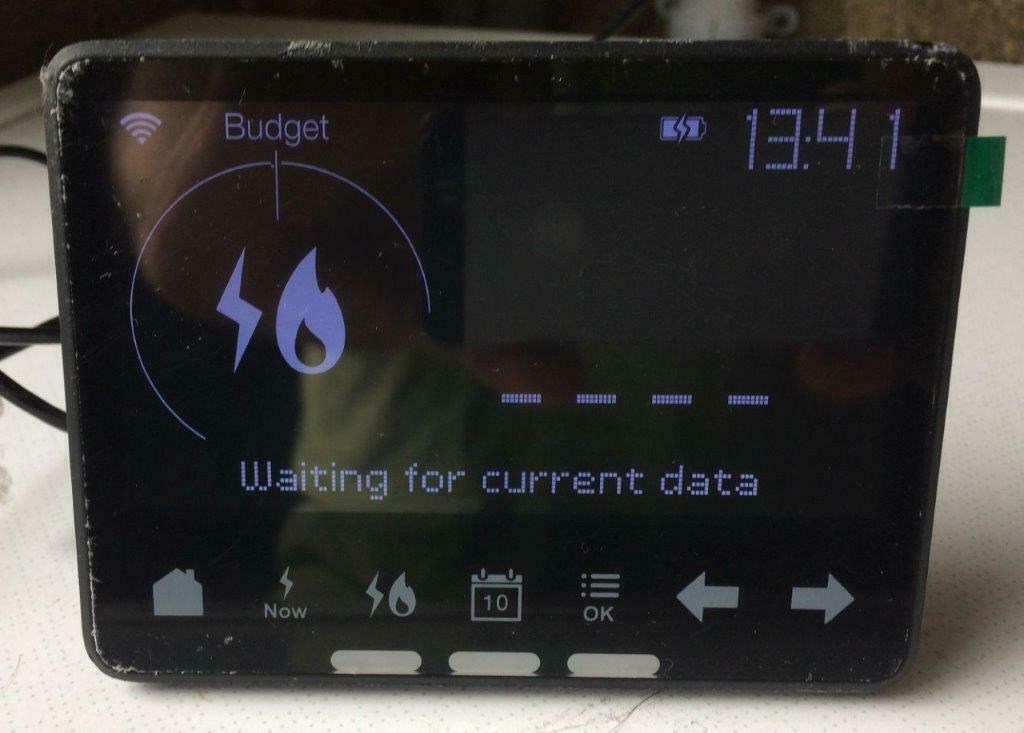 My IHD display worked fine for 5 days after arrival. Now it just shows "waiting for current data" and nothing else.
ive restarted it, reset it and moved it right next to box and still nothing.
so annoying. Nothing on forum but loads on bulbs forum.
does anybody know how to reconnect it to the actual meter. I'm sure there must be a menu on the meter but it's locked by pin and no instructions on the web.
IHD is a waste of time at present! and I've tried everything and still won't work. It was fine 2 days ago and only installed a week ago
Best answer by Tim_OVO 15 June 2020, 16:57
Updated on 18/06/21 by Jess_OVO
 As you've only just has the Smart Meters installed it can take up to 6 weeks until things are fully up and running, which may explain why you're not seeing any usage data at the moment.
If your In Home Display (IHD) shows "Waiting for current data" and it's be more than 6 weeks since the install, this could indicate a communication issue either between the IHD and the Smart Meters or between the Smart Meters and OVO.
Here's some things which can cause communication issues between your IHD and your Smart Meter:
Distance: make sure your In Home Display is near your electricity meter - ideally within 6 metres. If it's not connected or isn't showing usage data, move it closer!
Obstructions: Is there anything that could be blocking the signal between the IHD and the meters? (eg an exterior wall)
Home Area Network (HAN): your smart meter(s) might not be on the HAN, preventing devices from connecting to it (if not paired to the meters the IHD will show the incorrect time/date)
Firmware: there might be a firmware issue with the IHD or smart meter, that's causing connectivity issues.   
For more help see our IHD guide for S1 meters or S2 meters.
You can check whether this error message indicates a communication issue between OVO and your Smart Meter on this S1 guide or this S2 guide, if so reach out to our Support team for further help.
View original