Hi, long time since I posted, but I am back!!
I have moved to a new property which was wired for an old Economy 10 tariff. The property has underfloor electric heating (from the 60s), cheap to run!!!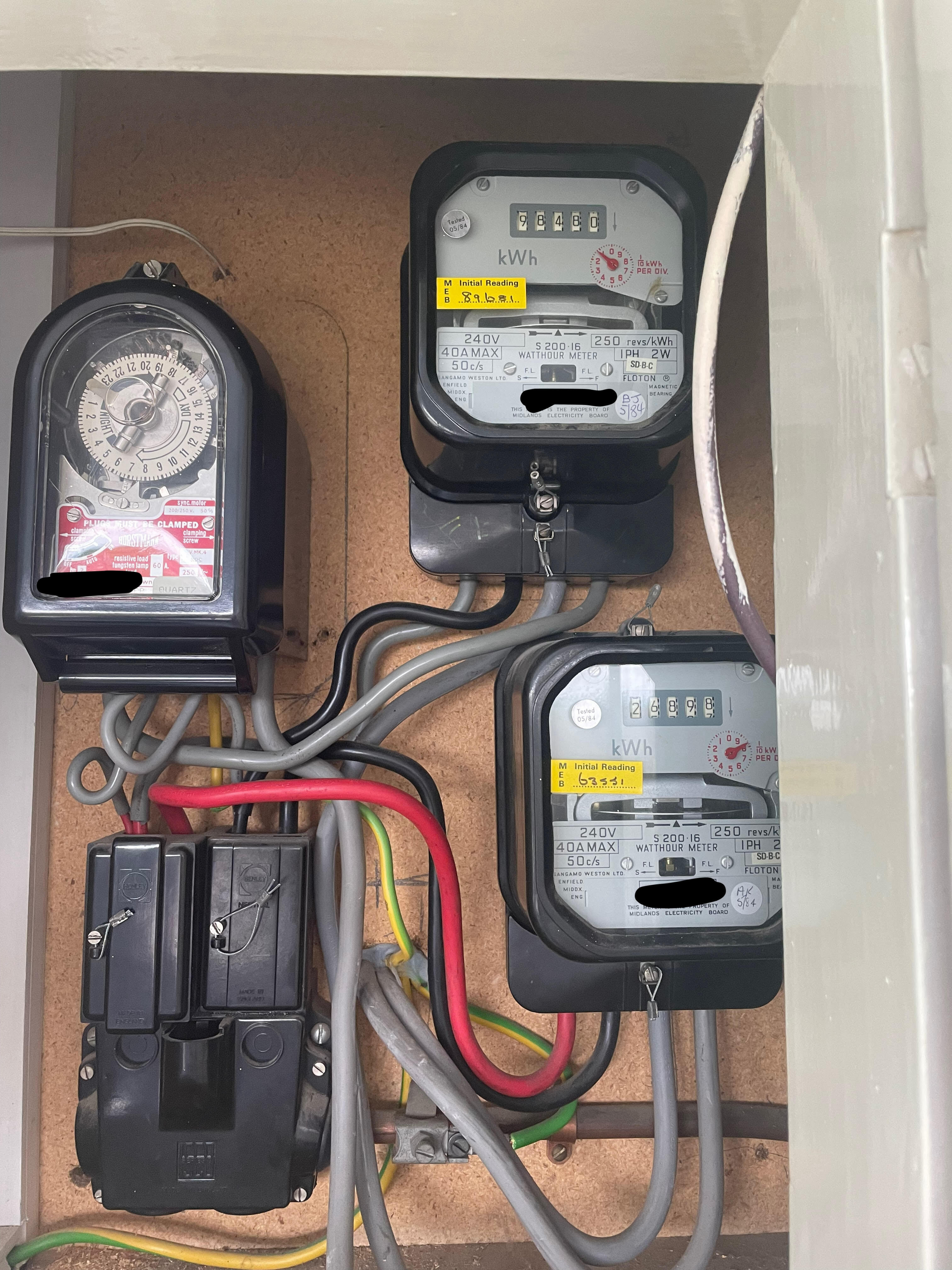 The current supplier Igloo, don't offer Economy 10 or Economy 7, they charge me a single standing charge plus the same unit rate for both meters.
I tried to move to Ovo, as I have had a great experience with them in the past. They rejected the move as I had 2 x MPAN numbers - and they said:
Unfortunately, we have had to stop the transfer of your electricity supply as there are 2 supplies registered to your property and we only have your permission to apply for one.

We've now stopped the switch, as we don't have a functionality to apply for both electricity supplies at the moment. 
I asked to speak to someone at OVO, who called me back, and said that as I had two supplies I would need to pay 2 x standing charges. I explained that Igloo didn't do this, but it did not hold water. The person at Ovo advised me to get an electrician to wire both consumer units to the same meter, and then call Western power to disconnect one of the MPANs. I duely did both, so my electrician ensured that both consumer units (Main + Underfloor heating) was fed from one meter.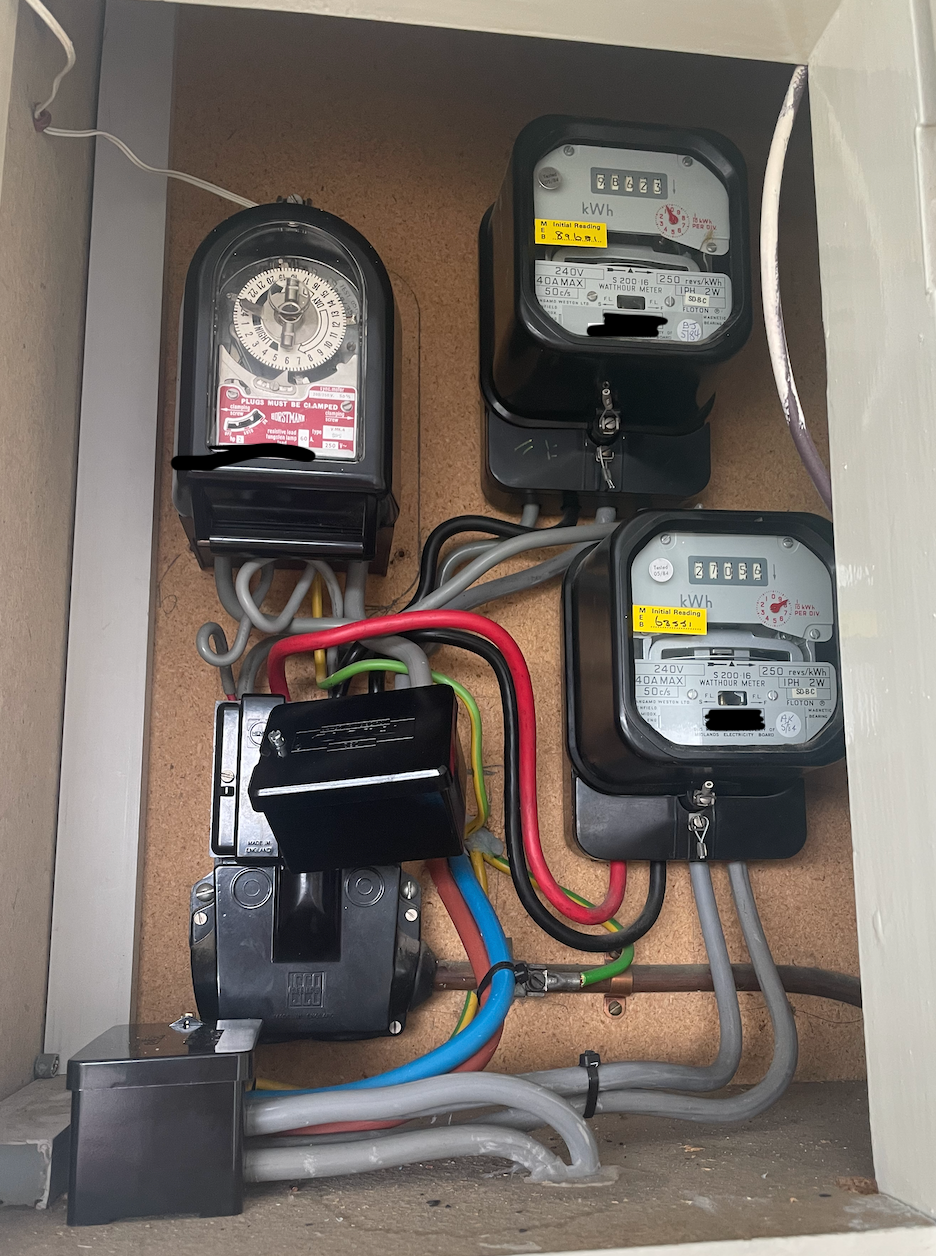 I then called Western Power who told me:
To confirm, the energy supplier should come and remove the meter and time switch, not WPD. When this has been done they should complete the necessary 'DTN flow' which would then notify WPD metering who will then disconnect the MPAN for this meter only. 

If you want a smartpower meter fitted for a dual tariff, the energy supplier will do this and as long as you provide the necessary cables from each consumer unit for them to connect into the new meter / contactor (the device which will be switched at the appropriate time to energise the off peak heating), there should be no problem.

Western Power Distribution is the distribution network operator and only deals with the electricity supply up the incoming supply fuse. It does not fit or remove electricity meters or provide different tariff options. The energy supplier deals with different tariffs.
Sigh! So I have now called Igloo to see if they can remove the old meter and timer, no doubt there will be a charge! 
This then leaves me with the problem that the heating can be energised at any time of day...including during peak rate, if I move to Economy 7.
I then found @Transparent's post showing that OVO can install 5 terminal smart meters. So my current plan is as follows:
Ask Igloo to disconnect "off peak" meter and timer - leaving with me with 1 x MPAN number

Transfer to Ovo
Ask Ovo to install 5 terminal smart meter
Does this sound mad, it seems harder than it needs to be based on different people, Distribution, Supplier, Electrician having different bits they can and can't touch.

Also does anyone know if OVO can install isolating when fitting meters? Wester Power want 
£231.42 (inclusive of VAT) to supply and fit a 2 pole isolation switch or £294.04 (inclusive of VAT) to supply and fit a 4 pole isolation switch...