S2 myth busting FAQs
Here's some no nonsense questions and answers. If you are left needing advice about your set up, our community members and our Support team  are on hand to help!
First off, here's an overview of the set up, crafted by a community expert, @Transparent: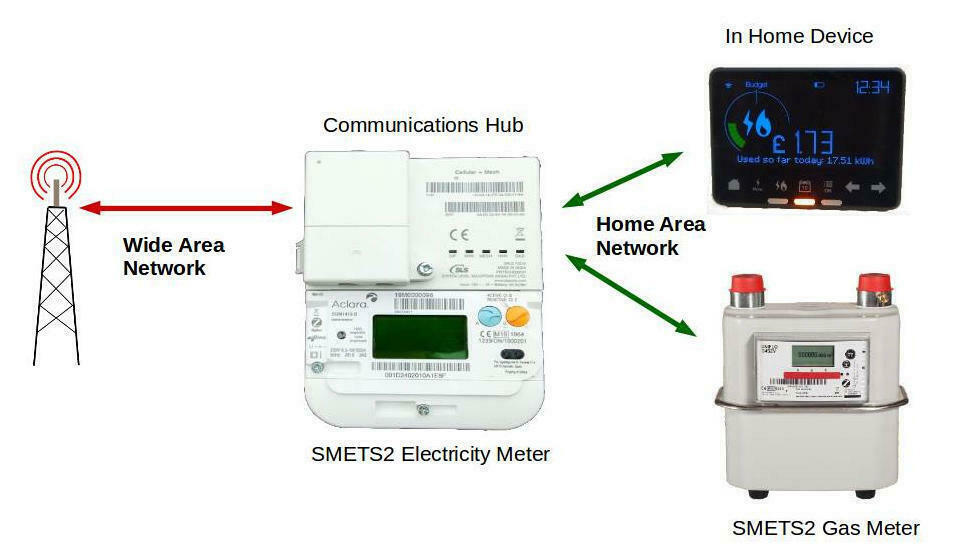 Will some other companies' SMETS2 meters not work with solar panels like some current smart meters? 

They should all eventually work with solar panels, but it completely depends on where they are in their manufacturing journey as to when this will be. OVO S2 meters are compatible with solar panels.

Why are we bothering to install S2 meters if eventually, all S1s will work like S2s? 

S2 have more functionality than S1 will have, and S1 is also going to take a long time to integrate, S2 works now. It makes sense to start installing the one that is set up to work straight away and reduce the number we'll have to integrate over time.

Are S2 meters compatible with storage heaters?

Yes - 5 port/terminal SMETS2 meters are now available.

What are the differences between S1 and S2 in terms of future technologies (EV Everywhere, batteries etc)?  

The meter types have little bearing on future smart products. S2 meters are compatible with V2G, HES (Home Energy Storage) and our EV Smart Chargers

Is there going to be an S3 meter? 

Not that we are aware of. Any upgrades are being done on S2 as you can upgrade all the firmware over the air.

Can S2 handle 3 phase?

Not yet (as of February 2021) - but will be able to. Date tbc.

Will S1 communicate with S2 gas and vice versa or do both need to be the same? For example, if a meter exchange has to happen.
​​​​
As it stands they both need to be the same.

Will we one day be able to offer ECO10 for S2? 

Yes in the future, date tbc (as of February 2021).

Are we fitting semi-concealed SMETS2 gas meters? 

Yes, the meters are the same but the engineer needs a semi-concealed kit with them to complete the installation. This needs to be made clear when booking online. 

Are we installing SMETS2 meters for electricity meters in metal boxes?

Sometimes, if the metal box is inside and you are happy to have an antenna installed above the box then we can give it a go, but we advise against it.
Which ones have we missed? Leave a comment below to let us know!