I am considering having a Smart meter installed (Gas and Electricty) but have noticed (via Forums and internet searches) that there can be issues with the location of the original meters. These  could prevent the installation of  Smart meters. This is particularly with obstructions and height from the ground.
My Gas meter is in the garage on a shelf about 6 foot of the ground. There is a metal strut (a runner for the garage doors) that across the top of the meter in front of the dials for reading.
Would the height of the floor or obstruction prevent a Smart meter being installed? I have attached a photo below.
The Electricity meter are outside, in front of the garage, a few meters away from the Gas meter inside the garage. Are the issues with the meters being outside?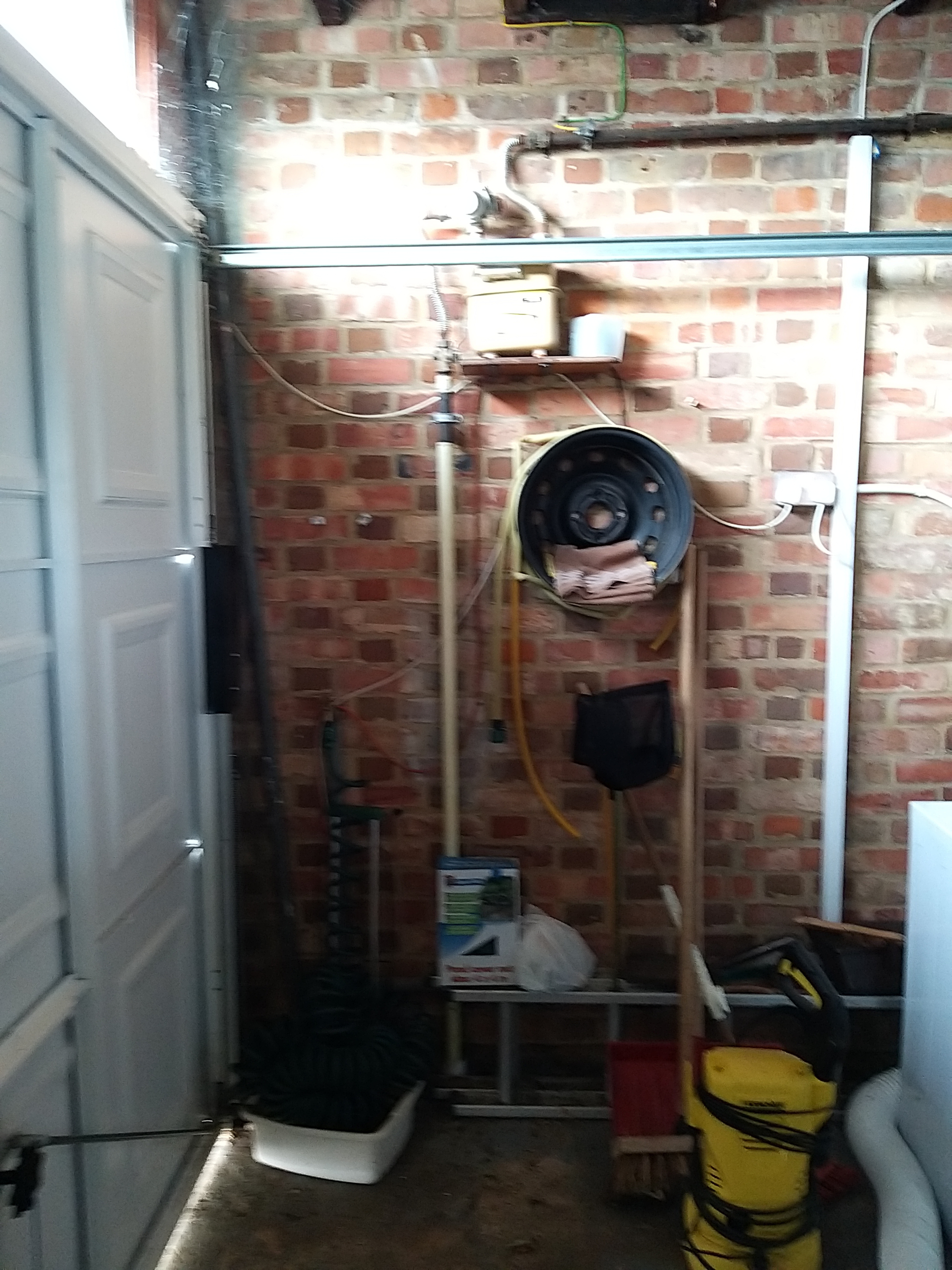 Best answer by Tim_OVO 14 October 2020, 15:38
I've taken the info below from this guide on meter exchanges and on site work:
General issues - Meter(s) higher than 6 foot
Why does this cause an abort?

The current meter is really high on the wall - this is a safety issue for the engineer.  
 
How do we resolve this?

We are unable to resolve this unless the customer can have the meter moved down by the DNO or transporter. Reach out to them directly for advice on this.
With regards to the obstruction of the meters, my only concern is with regards to the earthing, which might require an electrician if it has to be adjusted. Here the info from that same guide:
Gas technical information - Electrical earth bonding

What is it?

Electrical earth bonding (or cross bonding) is required to stop you or the installer from getting an electric shock from the gas pipework. This is something that all properties should have, however older ones may not. The bonding attaches the earth cable to the outlet pipework (see bonding clamp below).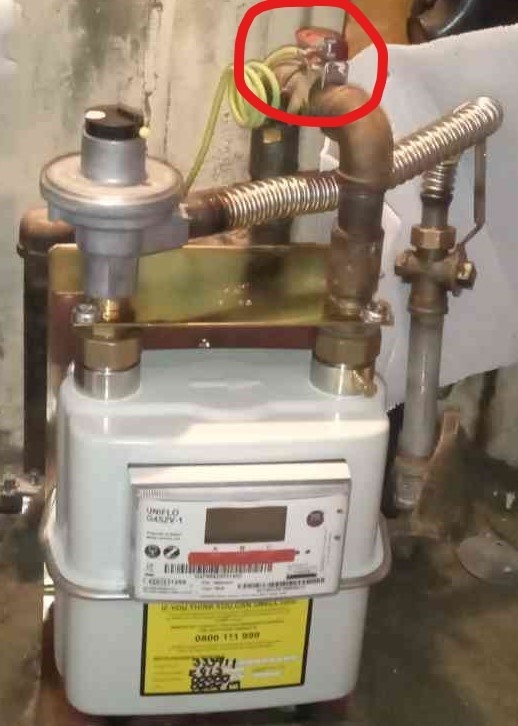 Why is it aborted?

We are not allowed to move or alter the earth bonding. Therefore if we need to complete alterations on the pipework, we are obstructed by the earth bonding. This usually happens either on a semi concealed exchange, or if there is lead pipework that needs to be exchanged. If this is the case these jobs can't go ahead.

What advice if this happens?

You would need to organise for an electrician to relocate the electrical earth bonding. The earth bonding needs to be within either 600 mm of the meter outlet, or in the case of an external gas meter it can be within 600 mm of where the pipework enters the property. Once this has been done, can contact us to re-book the job.

What should we not do?

We should not exchange/install new pipework and leave the cross bonding unattached. If this is the case, please contact us ASAP. 
View original