I recently got a smets1 meter on 10June 2020 - it had to be smets1 as we are part of the V2G trial, and have solar elec as well.  I've just tried pressing "9" on both gas and elec meters to see cumulated readings, and got a bit of a shock, as the numbers were huge!  Normally this time of year I would expect 6KWh/day elec, almost zero gas use (we have solar thermal as well as PV, for hot water). 
I took photos of the IHD though on the history pages, which I think clears things up.  It shows huge cumulative values on the IHD which match pressing button 9, but also luckily the last 12 months useage, which I think are just from us.
I am assuming the meters are 2nd hand, and have not had their history cleared.  I hope OVO recognises this!  When I look at myOVO - it has the correct elec serial number, but shows I entered a reading of zero on 10June2020, which I did not.
Pressing "9" on the elec meter gives:
IMP KWh 8693.1
It matches the Cuml: 8.693MWh value on the IHD
Pressing "9" on the gas meter gives:
IMP KWh 25792.53 
It matches the Cuml figure on the IHD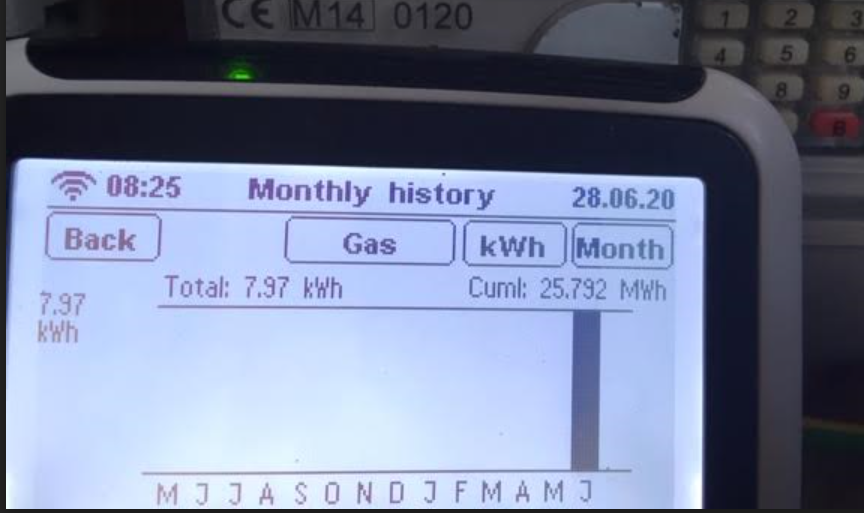 Best answer by RobL 30 August 2020, 09:06
I got in touch via email, as suggested thank you.  They said it looks like "an issue with the app that is showing an incorrect high amount of usage."  I asked for daily data (it was set at monthly), so the issue can be seen resolved faster - and it is all fixed now :-)
The meters prob are 2nd hand, but maybe thats irrelevant, it was all software teething trouble.  Pic of gas use now: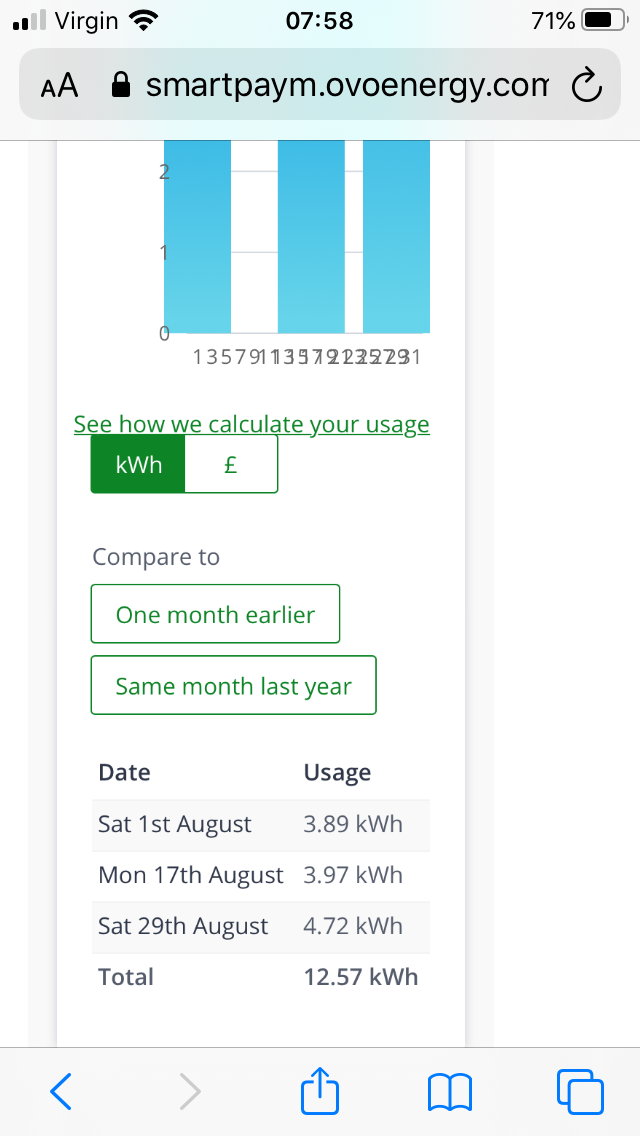 View original