When OVO installed our smart meters 5 years ago. The gas meter installed down in our outside meter box was one where the display was on the side and too close to the side of the meter box to be able to see any readings.
I believe the gas data is feed through the electricity meter before being transmitted to OVO. Can the gas consumption be read through this meter as well?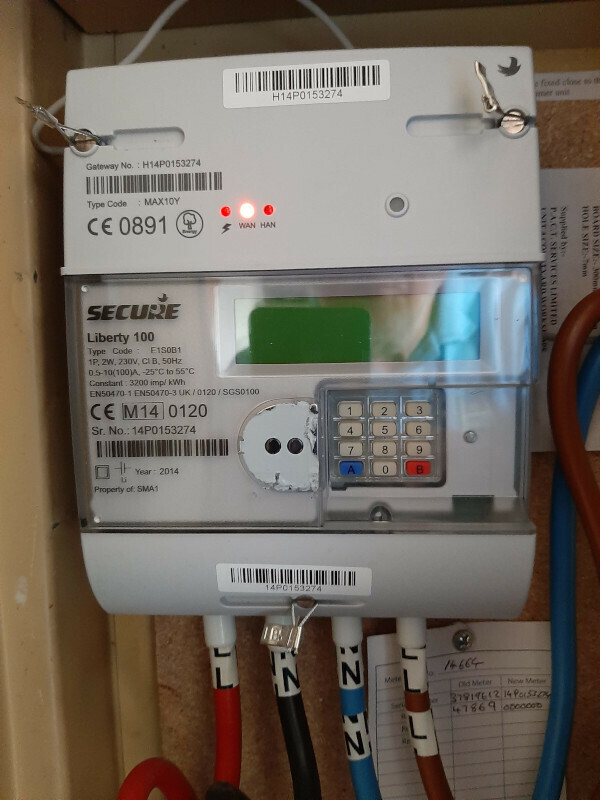 Best answer by Transparent 22 September 2020, 17:22
Hi @PeterTheBike and welcome to the Forum. It's great to see a question with a relevant/useful photo attached at the outset!
The answer is unfortunately "no".
Your SMETS1 Electricity Meter is actually two units, not one. The lower part is the meter itself, and that's the part which has the display.
The upper section is the Communications Hub, and that has the LED indicators for WAN and HAN.
The Gas Meter is actually in communication with the Comms Hub, which is where all your readings are stored. They get sent to your online account though!
See the Secure SMETS1 smart meter guide for more info.
View original