OVO fitter has been twice to fit as Smart Meter ( which I really want to have! ). The staff they send are not qualified to move wires in my meter cupboard ( electricians ??? ). Even when I offered to move the wires myself they refused to cooperate. I want a smart meter, the reason I cannot have one is has little logic. OVO just say impossible, but if they will not do it, I need someone to call and explain what needs doing so that I can prepare the site for them, or employ a qualified electrician to do it.
Now, OVO tell me that they will charge me if I ring them and yet they are failing to help me  achieve what they want me to do.. Catch 22. 
Do OVO monitor this website; will someone get in touch??? I hope so.
Best answer by Transparent 6 December 2019, 15:30
What progress @threepinplug ?
I've put a bit more thought into this. There's an alternative layout worth consideration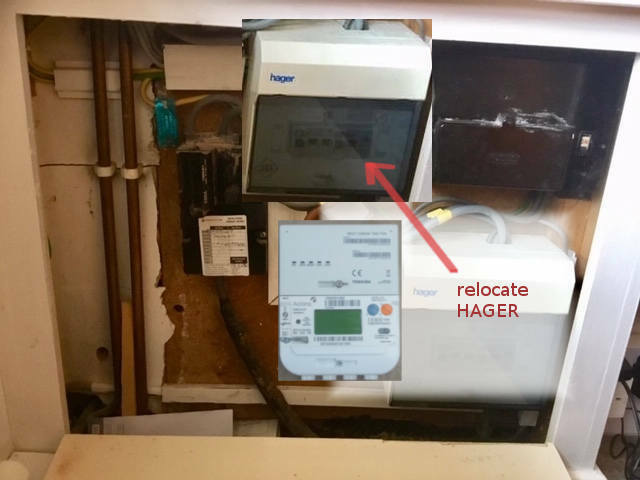 This not only leaves room for the Smart Meter below the two consumer units, but also eliminates the 50x25mm plastic trunking which takes cables out of that Hager box.
If it was my house, and I was paying an electrician to work on this, I'd actually go the whole hog and replace both consumer units with a single larger one at the top of the cabinet. This would be a metal-clad box, bringing it up to the current regulations. You'd also get rcd protection to prevent fire and death…. always a useful bonus!
New consumer units are cheaper to buy if sold with an assortment of trips you're likely to need. Here's a sample of what I've just looked up on the website for TLC-Direct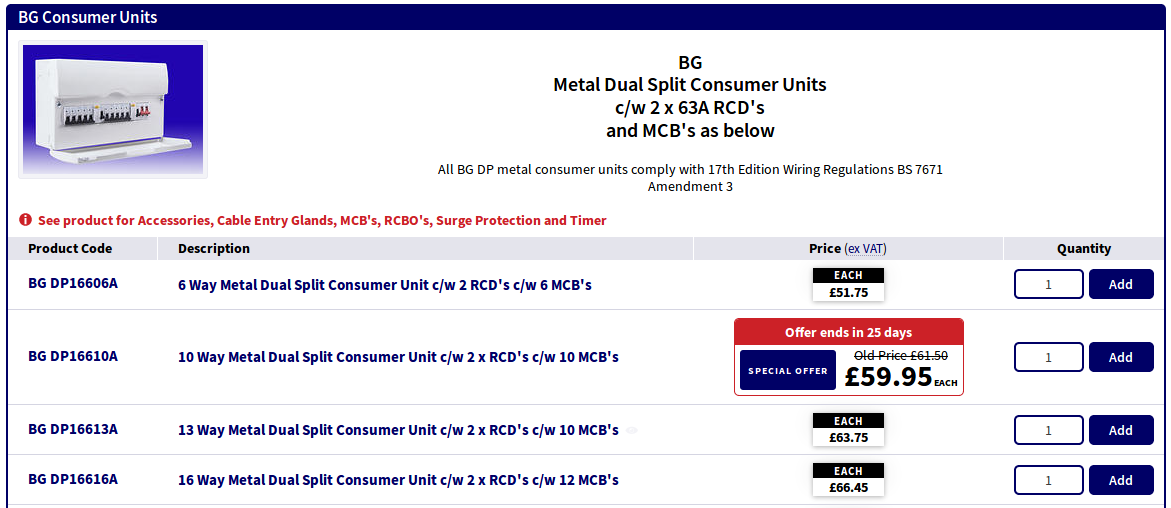 View original