Sign our tree-planting petition today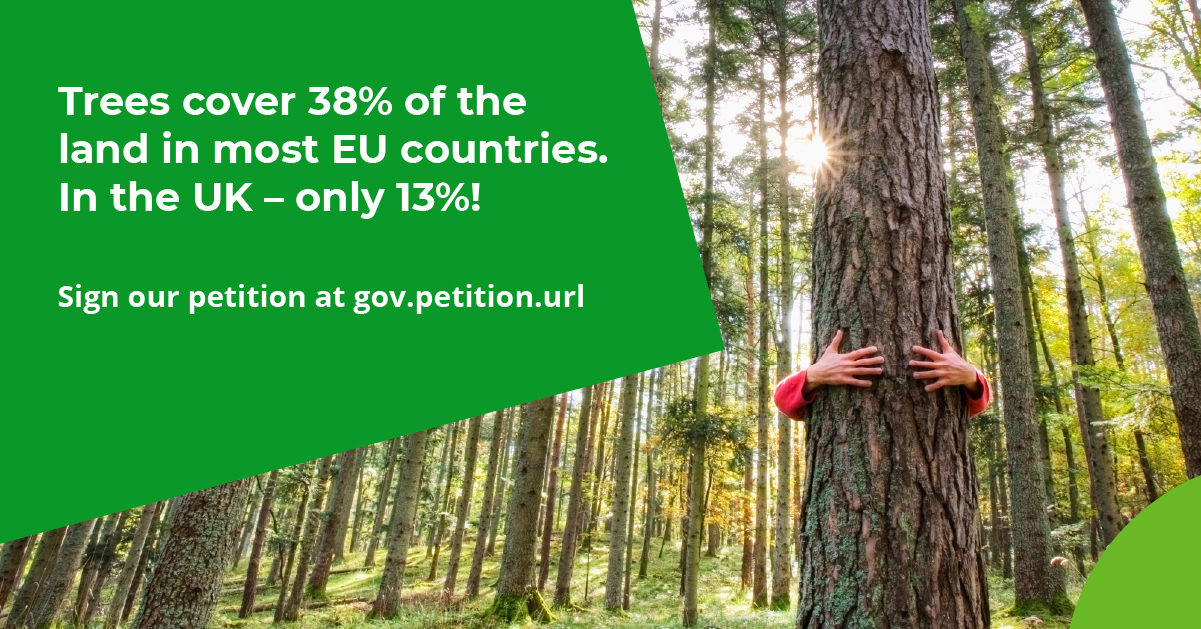 We need to plant 116 square miles of trees a year to reach net zero – right now, the UK only plants 52! Let's change that by urging the Government to adopt a legally binding tree-planting target.
We've created a blog post with more info which you can find here.
View and sign our petition here 
Spread the word to get more people to sign: #moretreesplease #signtreespetition
I'll also be sharing a resource soon, which makes it easier to spread the word about this via social media. Remember to get to zero emissions, we need community powered teamwork!