We're encouraging our members to join us in a January detox with a difference….. are you r

eady?
The start of a new year is traditionally the time that people start new habits, or ditch unhealthy ones after the indulgence of Christmas. That's why we're encouraging our members to join us to cut their carbon by taking part in our January Carbon Detox!
Your carbon footprint will feel lighter, and the planet will thank you for it too. 
Introducing our 10 step Carbon Detox: kick some unnecessary carbon out of your life by taking a few (or all!) of the steps here: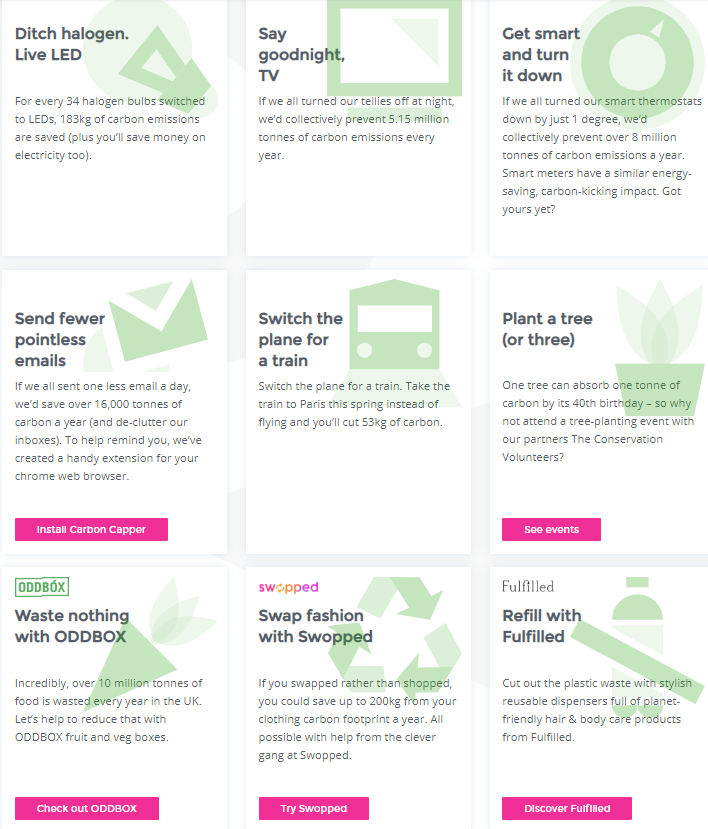 Find out more about the Carbon Detox and discover our partner offers here!
Oh, and don't forget to share your #carbondetox with @OVOenergy to encourage others to get involved too!