Yesterday I signed up to the OVO 24 Month Fixed Rate Tariff. During the signup process I checked the Tariff information label which showed the following information...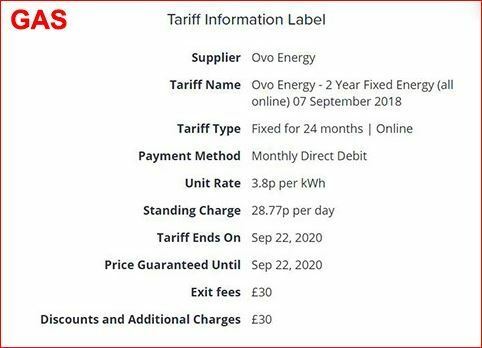 As you can see the Unit Rate for Gas is 3.8 p per kWh -
Including VAT
However when I received my contract from OVO last night I notice the Gas Unit Rate has now changed to 3.90 p per kWh
excluding VAT
If I add 5% VAT the unit rate increases to
4.09 p per kWh
Although that might not seem like a lot extra it makes a significant difference to my annual bill which increases it by a further £29 based on my actual usage
Has anybody else experienced these issues and been mislead by incorrect figures?
Best answer by Slinky 1 October 2018, 15:42
Update!
Just telephoned OVO and spoke to Clare and she says OVO will honour the Gas Unit Rate of 3.8 p per kWh (inc VAT) A new contract will be sent out over the next few days to reflect the correct costs.
Problem solved
View original