In 2016 I signed up for a better energy plan and because I didn't look very closely and was very happy with ovo just renewed it as it appeared the cost was the same to renew.
So on finding out my monthly payments had to be increased I found 30mins in a packed schedule to go where I have never been before and attempt to get to the bottom of this.
From the image below it clearly states that I can save £8.96 by staying on the the better energy tariff.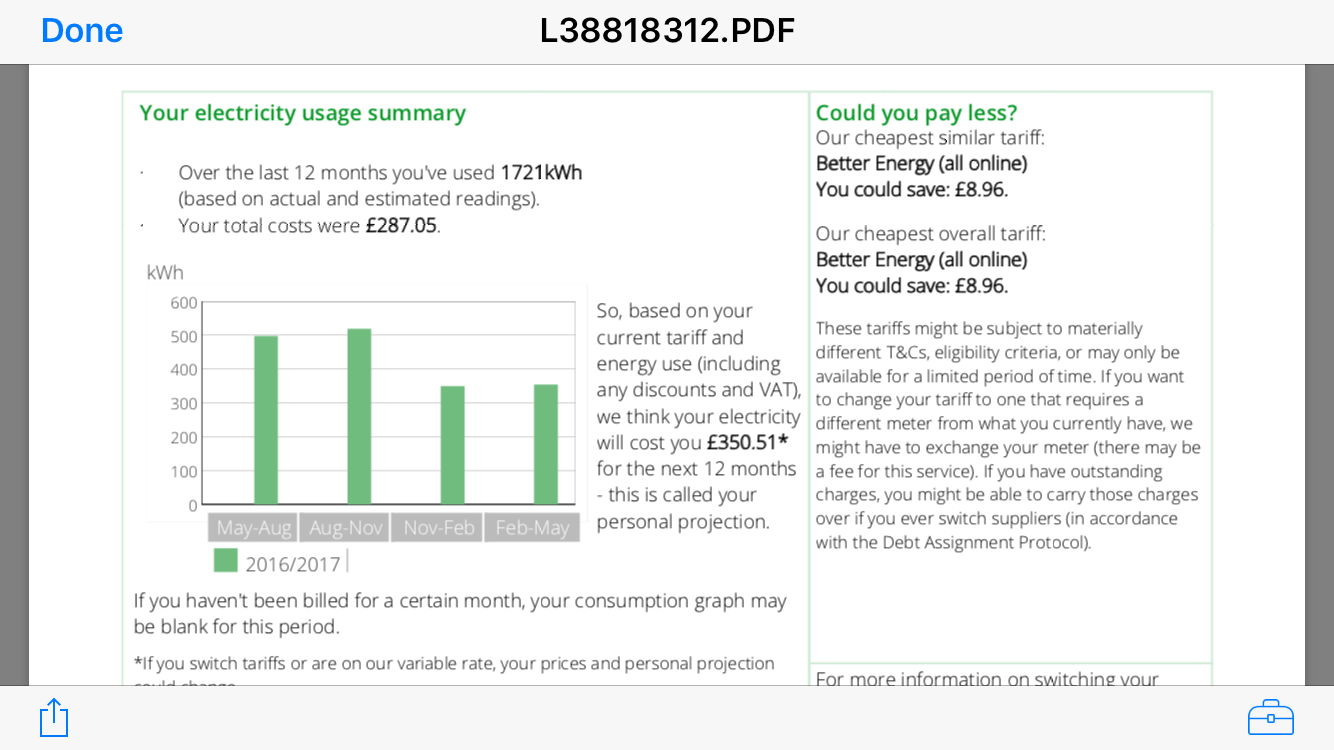 So I signed up for it. Job done. But on examination of the next image it shows that my electricity will increase from £287 to £350.
The simple (honest) fact is that the kwh for gas and elec have risen 30% so why say I can save 8 quid per year on my new tariff?
Best answer by Lucy_OVO 29 June 2017, 13:11
I appreciate all the questions you have about this @Ronburgandy. We've seen this before and in a few instances, there were tech issues. So that we can double check this isn't the case for you, I've sent you a private message (PM) so we can look into this further.

Lucy
View original