We are just starting the process of switching to the OVO EV Everywhere tariff which shows as offering 100% green electricity on the main OVO Energy website but one you start the switching process then on our "My OVO" portal it shows the tariff only offers 33% renewable. seen the screen shot. Is this correct from the experience of others?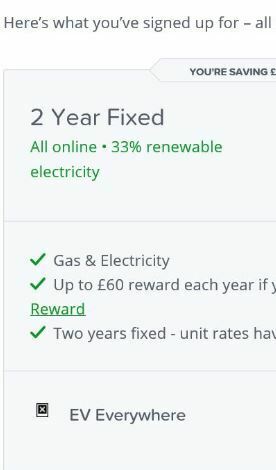 Best answer by Nancy_OVO 28 March 2019, 14:51
Hey @Ian Prentice - It's definitely 100% renewable so don't worry about this. It appears there's a mistake on the webpage there. We're getting this looked into and amended.
View original