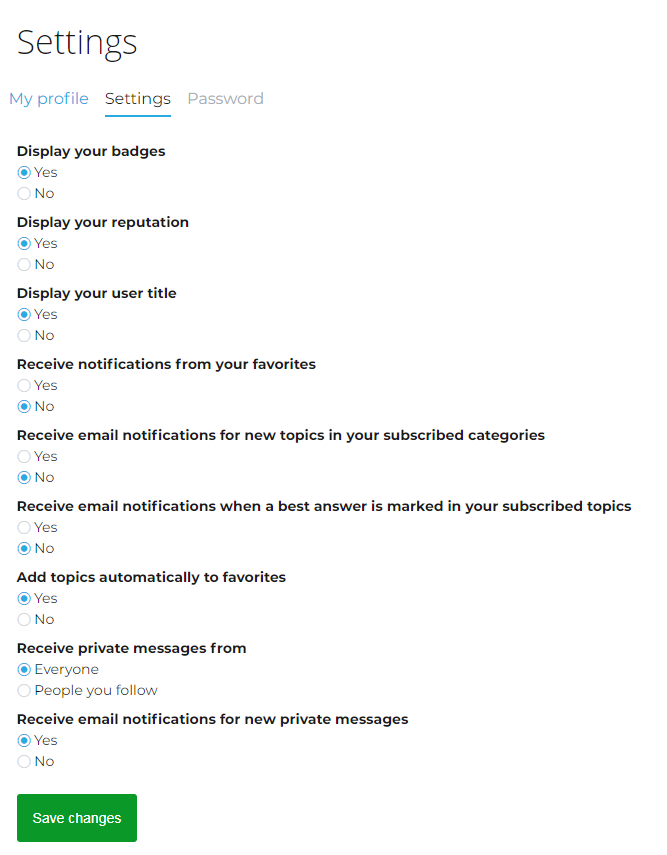 Want more flexibility with forum email notifications? Are you missing out on some great content because you're not getting a digital nudge?
Insided have been working hard to get this sorted, and they've managed to give you much more control over what you do and don't get notifications for.
It's simple to change this: just click your avatar in the top right of the screen, and choose 'Settings' from the drop-down menu. Now under the title of the page, you should see 'My Profile' (underlined), 'Settings' and 'Password'; click on 'Settings'. It should now look something like this:

Here you can see a bunch of options to tailor your profile as well as the notifications you'll receive from us. Just remember to save changes at the bottom when you've made your choices!
And that's it, you'll be getting emails for exactly the things you want to be notified of, no more and no less.
If you have any feedback about this change, or any feature ideas you'd like introduced, leave a comment to tell us!