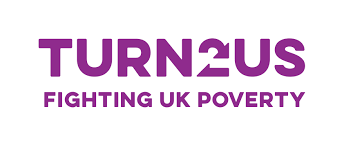 Who are they?
Turn2us is a national charity that helps people in financial hardship to gain access to welfare benefits, charitable grants and support services.
Website: https://www.turn2us.org.uk/
Online Benefits Calculator
This enables you to find out what welfare benefits, tax credits and other support you may be entitled to based on your situation. It takes a bit of time to fill in, however, the end result will highlight what benefits you are entitled to but are not yet claiming.
Please note, you won't be eligible to use benefits calculator if you are:
Under 18
In hospital/residential care
Not a British or Irish citizen, or you are living abroad
A prisoner
A student
Grant Search
You can also use their Grant search to find out if you may be eligible for financial help or support from a charitable fund.
How to contact T2U
Not everyone has access to the internet so support is also available through their free Turn2us helpline on 0808 802 2000 9am - 8pm, Monday – Friday.
The team can help you access all the support available to you. Calls are free from landlines and major mobile network providers. Please check with your provider before calling.
If you've had a good experience with Turn2us, share it below as it may well help others in similar situations feel encouraged to get the help and support they need.