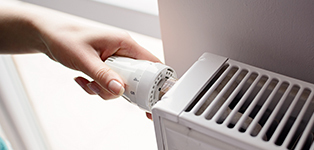 UPDATE: applications for 2017 to 2018 are now closed. Information about this year's application
here
.
It's come round very quickly, but the good news is that the Warm Home Discount application window is open! You can find the application form here: https://www.ovoenergy.com/warm-home-discount.
As a reminder, the Warm Home Discount is a government run scheme that provides a one-off payment of £140 towards energy bills to help customers keep warm over winter.
Broader Group customers will need to apply to receive the rebate. You can find the eligibility criteria here: https://www.ovoenergy.com/ovo-answers/topics/payments-and-statements/payments/am-i-eligible-for-the-warm-home-discount.html. Please be aware the rebate fund is limited to the OVO market share. Therefore, we will be offering rebates to 24,000 customers on a first come first serve basis.
Core Group customer do not need to apply. You will be notified of your eligibility by The Department of Work and Pensions, they'll send you a letter to confirm. Just remember you must be in receipt of the Guaranteed Element of Pension credit and be on supply with OVO on the 09/07/2017 to receive the rebate.
If you are successful in your application we will advise you and apply the rebate within 6 weeks of receiving your application.
We may ask some of you for additional evidence. This is a process that we're told to follow by the industry regulator OFGEM in order to double check that you meet the eligibility criteria. It's nothing to worry about, and if it is something we require from you, we will let you know in plenty of time.
Hopefully that answers most of your Warm Home Discount questions. If you have any others, get posting below. We'd love to hear from anyone that's received this discount before, what was your experience, how did it help you etc.
Leave your comments below!