Government and Ofgem set out new approaches and rules for the energy sector
Mark Moran
25 July 2021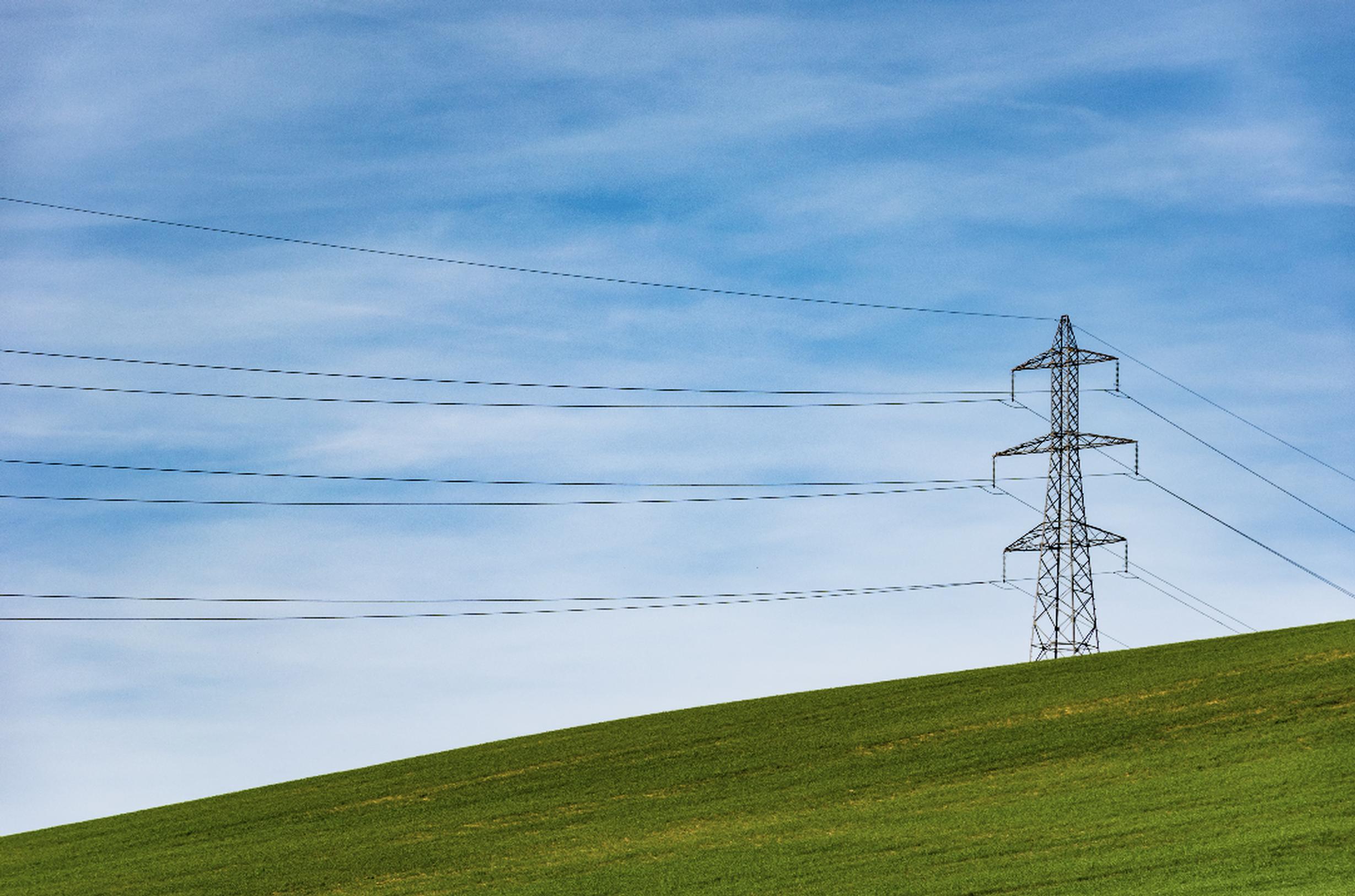 This is an interesting article from Transport Xtra (a trade mag that we get at work):
"The way in which the UK's energy sector uses data and new technology needs to be modernised in order to meet demand for electricity intensifies and fossil fuels are phased out in the UK. This is the core message of a smart technology strategy launched by the Department for Business, Energy & Industrial Strategy (BEIS) and energy sector regulator Ofgem.
The Smart Systems and Flexibility Plan, and a new Energy Digitalisation Strategy, seek to deliver on commitments made by the government in the Energy White Paper. The new Smart Systems and Flexibility Plan updates the previous plan launched in 2017.
In parallel, a consultation has been launched on overhauling the energy code governance framework. The consultation states that while the codes have thus far done a "remarkable job guiding the industry post-privatisation" they were not designed to deal with the increasingly decentralised and distributed energy system in Britain.
The government has also published a call for evidence on the deployment of technologies that allow electric vehicles to export electricity from their batteries back on to the grid or to homes during times of higher demand.
A separate call for evidence will look at enabling large-scale and long-duration electricity storage so that availability can be maintained during periods when renewables generate less energy.
Energy and climate change minister Anne-Marie Trevelyan, said: "We need to ensure our energy system can cope with the demands of the future. Smart technologies will help us to tackle climate change while making sure that the lights stay on and bills stay low. The possibilities opened by a smart and flexible system are clear to see. They will not only allow households to take control of their energy use and save money but will ensure power is available when and where it's needed while creating jobs and investment opportunities long into the future."
A smarter energy plan
In the Smart Systems and Flexibility Plan, the government and Ofgem set out plans for innovative systems that could allow electricity generated by renewable sources to be stored at large scale and over longer periods.
Such technologies include pumped hydro storage, compressed air energy storage and the conversion of power to hydrogen so it can be used to generate electricity. In addition, the plan looks at how electricity interconnectors with other countries can help balance the system and decarbonise at least cost.
Jonathan Brearley, chief executive of Ofgem, said: "This plan is essential to hitting the UK's net zero climate goal while keeping energy bills affordable for everyone. It requires a revolution in how and when we use electricity and will allow millions of electric cars, smart appliances and other new green technologies to digitally connect to the energy system."
Smart technologies already in development in the UK include:
•    a trial in the south-east of England that is demonstrating how electric car owners can combine the use of smart meters, a vehicle charger and electricity from renewable sources to save money on their bills so its charge can provide electricity to the grid at periods of peak demand
•    heat network projects in Gateshead and Milton Keynes that are supplying residents with affordable, low-carbon heat and electricity by pairing with battery storage to offer excess electricity back to the grid when it is needed
•    new battery technologies being trialled in Oxford, Orkney and Perth in the UK, as well as in Australia, that are helping the transition from fossil fuels to green sources by delivering low-cost, low-carbon energy on demand in a reliable, safe and economic way by transforming how the energy is stored within the battery
•    a community of 6,500-plus residential customers across the UK where domestic solar energy is being combined with battery technology and using data to forecast energy generation and demand in the wider electricity system to enable customers to trade excess energy to the grid and giving average savings of 70% on bills.
Power and the car
The Smart Systems and Flexibility Plan states that it will be vital that electric vehicles are charged flexibly to manage system peaks and help balance the system at an affordable cost to consumers.
The document states: "These benefits will be made possible by smart charging technologies; the ability to manage the battery's charge based on signals such as energy prices, system capacity, and information on consumer needs and battery status. Smart vehicle charging will result in lower bills for all energy customers (due to lower energy system costs) and for vehicle owners (who can charge their vehicles when electricity prices are low – for example overnight)."
Electric vehicle owners may also be able to generate extra revenues by offering flexibility services to the grid via an aggregator. The plan states: "In future, electric vehicle owners may also be able to use their car batteries to export electricity to where it is needed, for example to support the grid (vehicle-to-grid, or V2G); home (V2H) or business (V2B)."
The government recently published its response to a 2019 consultation on mandating that private electric vehicle chargepoints must have smart capability, and says it will lay legislation later in 2021.
In parallel, Ofgem will deliver a regulatory electric vehicle strategy by the end of the year. The strategy will include making sure that network and system operators are prepared for electric vehicle uptake, directing network investment to where it is needed, removing barriers for smart charging, and ensuring products and services deliver benefits to all consumers.
The government and Ofgem will also publish a joint policy statement on maximising the opportunity for flexibility from electric vehicles, while protecting the electricity grid and consumers, in 2022. This will include considering how innovation can further improve integration of electric vehicles and the grid, for example through vehicle-to-X technologies (where 'X' means everything). The government is gathering feedback on the potential value and challenges for vehicle-to-X via a call for evidence.
Government and Ofgem will continue to work with the Electric Vehicle Energy Taskforce, a body that brings together policymakers, regulators, consumer organisations, academics and businesses from across the electricity, auto and electric vehicle charging sectors. The government and Ofgem have also pledged ensure that electric vehicle owners can get trusted information to make them aware of the benefits of smart charging.
The plan envisages that the increased power demand of electric vehicle charging will be mitigated, to a significant extent, by smart charging. However, it concedes that additional generation and network capacity will still be needed.
"Network operators will need to understand where chargepoints are on the system and how they are being used in order to prepare for new demand from electric vehicles and ensure security of supply," states the plan.
The government's response to a 2019 call for evidence on mandating that data, such as energy consumption and location from public or private chargepoints, should be shared with specified parties. Later this year will publish an Electric Vehicle Infrastructure Strategy that sets out the framework needed to ensure that future electric vehicle infrastructure rollout takes account of energy system costs, user experience, and wider user costs, including any trade-offs between these.
Digitalising energy
The government, Ofgem and Innovate UK has also published an Energy Digitalisation Strategy. This examines how energy system data is used so that the full potential of cutting-edge technologies can be realised and consumers can gain maximum benefit from new digital products and services.
Rob Saunders, challenge director, Prospering from the Energy Revolution, UK Research and Innovation (UKRI), said: "Easy access to data, and digitalisation of the system will be at the heart of the transformation to net zero energy. Building on the progress made with the 'Modernising Energy Data Access' programme this strategy sets out the next steps towards an energy system that is fit for the future.
"With opportunities to join up services more easily for customers, do more with existing infrastructure, and open up new digital business models right across the net zero economy, we envisage development of a thriving cohort of new digital businesses that help the nation decarbonise while serving customers better."
Exploring V2X
While electric vehicles will be a major new draw on the energy system, there is potential for them to feed electricity back into system. Vehicle-to-x (V2X) technologies allow an electric vehicle to export the energy within its battery for another use, for example to a home or to the electricity grid. This offers additional flexibility to the energy system and a potential revenue source for businesses and consumers.
The government has launched a call for evidence called on the role of 'vehicle-to-X' energy technologies in a net zero energy system.
The document notes that though V2X technologies have been technically feasible for over a decade, the technology remains expensive and is not yet commercially viable for all use cases.
In its call for evidence the government invites views and evidence on: the role of V2X technologies in the energy system; the barriers that might be preventing this; and the role of government.
The call for evidence states: "The potential for EVs to contribute to a flexible energy system goes beyond shifting when they charge. The next step in development is enabling the EV battery to export electricity back to a system, be that a building such as a home (V2H) or a building (V2B) such as a business or back to the electricity grid (V2G), in response to signals. V2X, where 'X' stands for everything, is the umbrella for all forms of this technology and is used in this document as we expand beyond considering only exporting to the grid. This increased utilisation of the EV battery allows it to be used to further manage behind-the-meter energy use or to create an additional revenue source by exporting electricity and offering grid services."
New approaches to electricity storage
The provision large-scale and long-duration electricity storage is seen a potential way of storing renewable power and discharging it over periods of low wind. However, market challenges mean this approach may struggle to deploy at scale.
In a call for evidence, the government is seeking information on: the barriers within the current market; how these might be addressed; the risks that may be associated with potential interventions to support the deployment of large-scale and long-duration electricity storage
Reforming governance of the energy system
The government has launched two consultations on proposed reforms to the energy system.
The Future System Operator consultation is on proposals to create a new energy system operator separate from National Grid plc with roles in both the electricity and gas systems.Meeting commitments to tackle climate change will create the need for new technical roles and responsibilities in electricity and gas systems. New roles include planning and developing future energy networks and increasing competition so decarbonisation can be driven at the lowest cost to consumers and industry.
The government suggests that a single, impartial Future System Operator (FSO) covering both gas and electricity sectors could be well-placed to meet these challenges.
To deliver the roles, a body will be required that is independent of any perceived conflicts of interest within industry and this consultation will ensure it remains accountable to consumers and is resilient to challenges over the short, medium and long terms.
The FSO consultation follows the publication in January 2021 of the Review of GB Energy System Operation where Ofgem considered the effectiveness of previous system operator reform and whether there was need for further reform.
The government has also launched a consultation on proposals to reform the codes that govern gas and electricity markets. The energy industry codes set out the commercial, operational, and technical rules of the energy system, but in the Energy White Paper, the government stated that they will need to be updated to allow the UK to transition to a clean energy system and to meet climate change commitments."