Updated on 13/04/22 by Jess_OVO
 See the questions Simon answered here:

 
Get your questions in!
We're really excited about our upcoming 'Ask My Anything' event with OVO Energy's Director of Corporate Affairs, Simon Maine. RSVP to this event here:
 Here's a little bit about Simon from the man himself: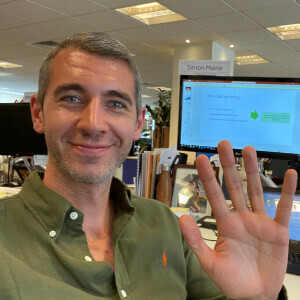 "Hi OVO Forum Members, 
I'm excited to meet you and hear your questions at the upcoming OVO Forum event in August. 
I've worked in low carbon energy for the whole of my career, first in politics, then in finance and latterly in communications. I'm currently Director of Corporate Affairs for OVO which encompasses responsibility for media relations, corporate social media, political engagement and sustainability.
We are the eyes and ears of the company for issues affecting the energy transition and the impact these might have for our members. I'm happy to talk about political milestones affecting the energy industry, technology trends and what you might expect to see in the future from OVO at a business level.
See you on August the 3rd,
Simon"
Please submit some questions that you have for Simon in the comments section below, and we can use these as a template to structure the event. As you can see above, he's an industry expert. So don't be shy!
I'm really looking forward to this one, and I think we can spark some great conversations and debate as we all strive to live greener lives and work towards zero carbon living. 
See you all there at 16:30 on August the 3rd!