The weekly energy use tool keeps showing we use 9% of gas for cooking.  Bit concerning as we don't have any gas cooking appliances, we have electric hob & oven. 
Best answer by Jess_OVO 10 June 2021, 11:48
Hi @SDood and welcome to the OVO online community.
A great spot there on some inaccuracies with the way your online account  has calculated your usage breakdown. Is it your OVO Greenlight feature where you've seen this suggestion? -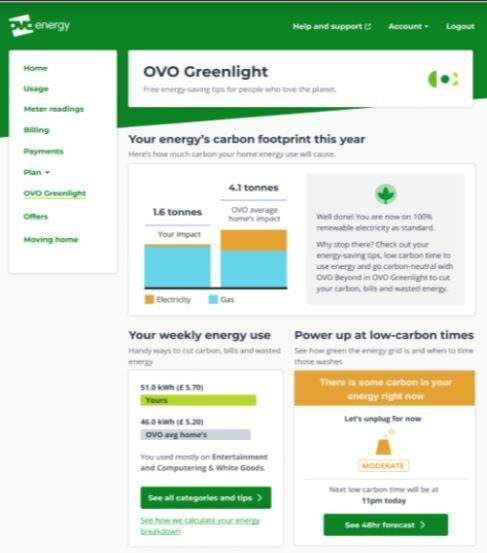 Agree with @Blastoise186 on this point - 
Firstly, please rest assured that you will never be charged for any energy that you actually don't end up using. OVO Greenlight isn't perfect, but it's designed to learn over time, 
We can never know 100% which appliances you have plugged in or using gas but can make suggestions based on your usage patterns (ie a short burst of gas usage is more likely to be a gas hob than a boiler which might use a lower level of gas for a longer period).
We'd be interested to hear if you've filled in the extra info about your property/usage and if this does alter the usage breakdown assumptions. Don't forget to pop back and let us know if this helped. 
View original