Why have I got some very high gas half hourly usage showing on MyOVO?
1092 views
---

Anyone else see nonsense gas usage like this?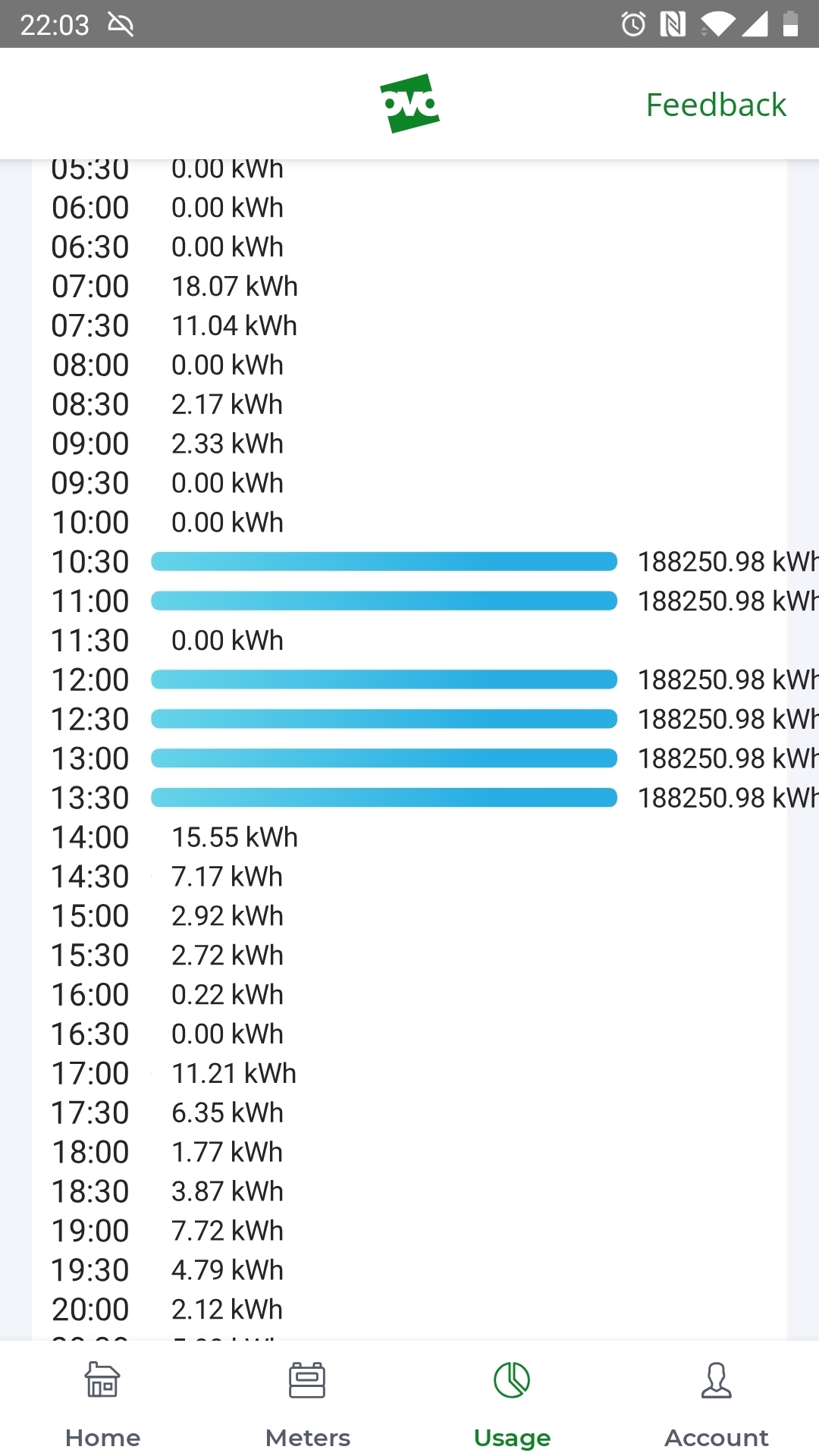 ---
Sign up
Already have an account? Login
Enter your username or e-mail address. We'll send you an e-mail with instructions to reset your password.